Becoming a first time dad can have premade assumptions. We expect soft, but dignified, feelings and swelling music to add to the hollywood-style scene.
But, is it quite so glamourous?
We're excited to introduce a new monthly segment, "Diary of a First Time Dad", being written by our new Head of Growth, Stuart. We hope you enjoy!
---
Diary of a first time dad – Aged 45 and ⅔  
From the day I discovered that my wife was, that we were, expecting our first child, fatherhood conjured up an image in my mind. Closely followed by reality. A very, very, very different reality. Having gone to all the antenatal classes and the scans I was allowed to I felt informed… I'd read the books and packed the bag and I felt ready. Prepped.
How did I imagine it? When the time came I'd grab the bag and bring round the car, get my wife in and get to the hospital in no time. After a few brief, soft-focus-shot hours a gleaming baby would appear and smile beautifically at me. In the clenched-jaw, picture immortalised by Hollywood I'd perhaps shed a single tear with my wife looking on serenely, holding our sleeping baby. Fast forward to the next day and we're happily driving home, baby resting and before you know it we're settled on the sofa with a cup of tea (decaf for my wife, of course – I HAD read the books) with baby Stu dozing quietly. I was ready. It was all going to run like clockwork.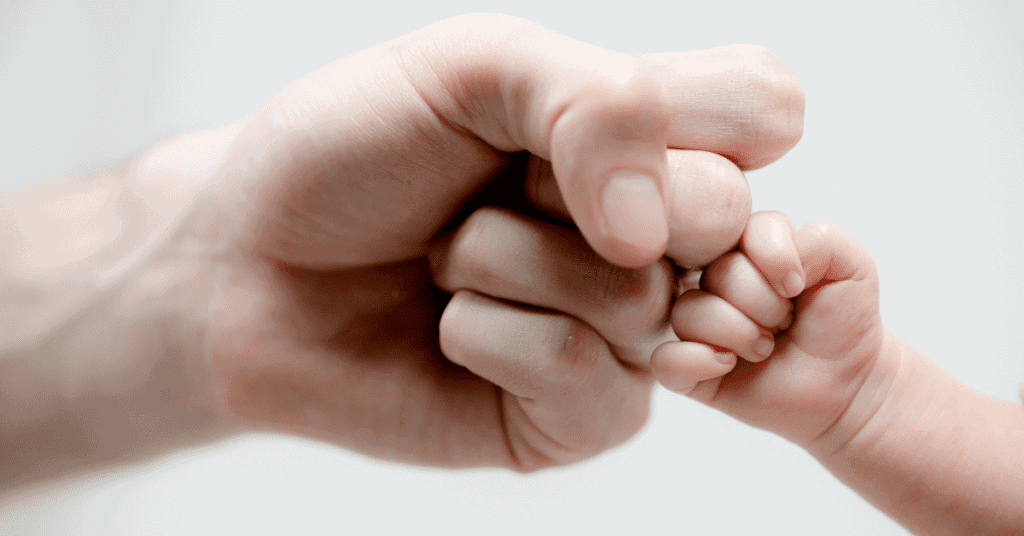 *RECORD SCRATCH* 
That isn't what happened. That isn't close to what happened. Not even slightly close. To give an example, the idea of a single tear manfully rolling down my cheek was, in hindsight, highly unlikely at best. Notwithstanding the fact that there is NOTHING as a dad which can prepare you for meeting your first child. Think all of your emotions turned up to 100 and hitting you like an express train all at once – the more pertinent point is that I tend to wail like an Italian grandmother at mildly poignant television adverts. Suffice to say, I nearly flooded the birthing room.
Fast forward to the slowest drive home since the horse and cart was replaced (joggers were overtaking me, and not particularly fast ones at that) and the clearest memory I have was the moment the front door clicked behind me. I looked at my wife. She looked at me. We both looked at our daughter. She threw up a little (and tbh if I'd known what was coming, perhaps I would have too.).
…What now?
We all looked at each other and thought, what now? What on earth now?? As parents, you're led all the way to the day of birth but straight after that, you're on your own. Or at least that's how it feels on that first moment home alone. My wife looked to me, exhausted, glowing, brilliant… and it was everything I wanted to do to problem solve and have the answers. Fix things. And so began the most humbling, grounding, wonderful, exhausting, exasperating journey. With the first lesson being you can't 'fix' anything for the mother of your child. They know more than you. They can do more than you.
First Time Dad – First of a series
This is the start of my monthly blog as the diary of a first time dad as I enthusiastically crash around, getting lots wrong along the way but learning even more.
I've actually only just joined the Happity team and these first memories go back to March 2020 when my daughter was born. As I sit here typing with one eye on a baby monitor she is currently 8 and a bit months old (when did I stop knowing the exact weeks and days old?). The posts in the weeks and months ahead will be a mix of what's happening now and looking back on the months gone by. The teething. The weaning. The terror. The joy. Countless nappies. And so many laughs.
I'll also try to recommend something I've seen, read or heard which has helped me make sense of the journey I'm going on. And whilst I'm a dad, I hope of course this will give some laughs, guidance (and let's be honest, insight to you mums out there of what us dads are going through too!) to any parent or carer out there.
This is obviously just my experience and everyone's will be different. I'm a dad. Not a mum. My experience will be like many dads out there. And different from many others. The same as many mums out there. And different from others. Your experience may be very different to mine, and we would love to hear (and if you'd like us to) your story too! Get in touch on [email protected] if you'd like to share your story.
This week's recommendation: The brilliant weekly podcast by Rob Beckett and Josh Widdicombe, Parenting Hell.
---
You might also like:
15 unexpected facts you may learn as a new dad
Is there too much pressure to be the perfect parent?