Loneliness is something that so many new mums (and dads) can feel. And it can be a huge factor in contributing to PND. Which is why, here at Happity, we want to create an easy way for parents to connect and find friendship and support.
Finding and joining baby and toddler classes is a great way to meet other parents and find your tribe. But there are other ways you can make friends too.
Which is why we have put together this directory so finding friends (either online or in person) is easier.
Please do bear in mind that this directory is a work in progress. Keep checking back as we add to it and make improvements.
Find your tribe – Apps
There are so many great websites and apps that you can use to find and connect with other mums and parents. Here are some of the biggest and best that you can try: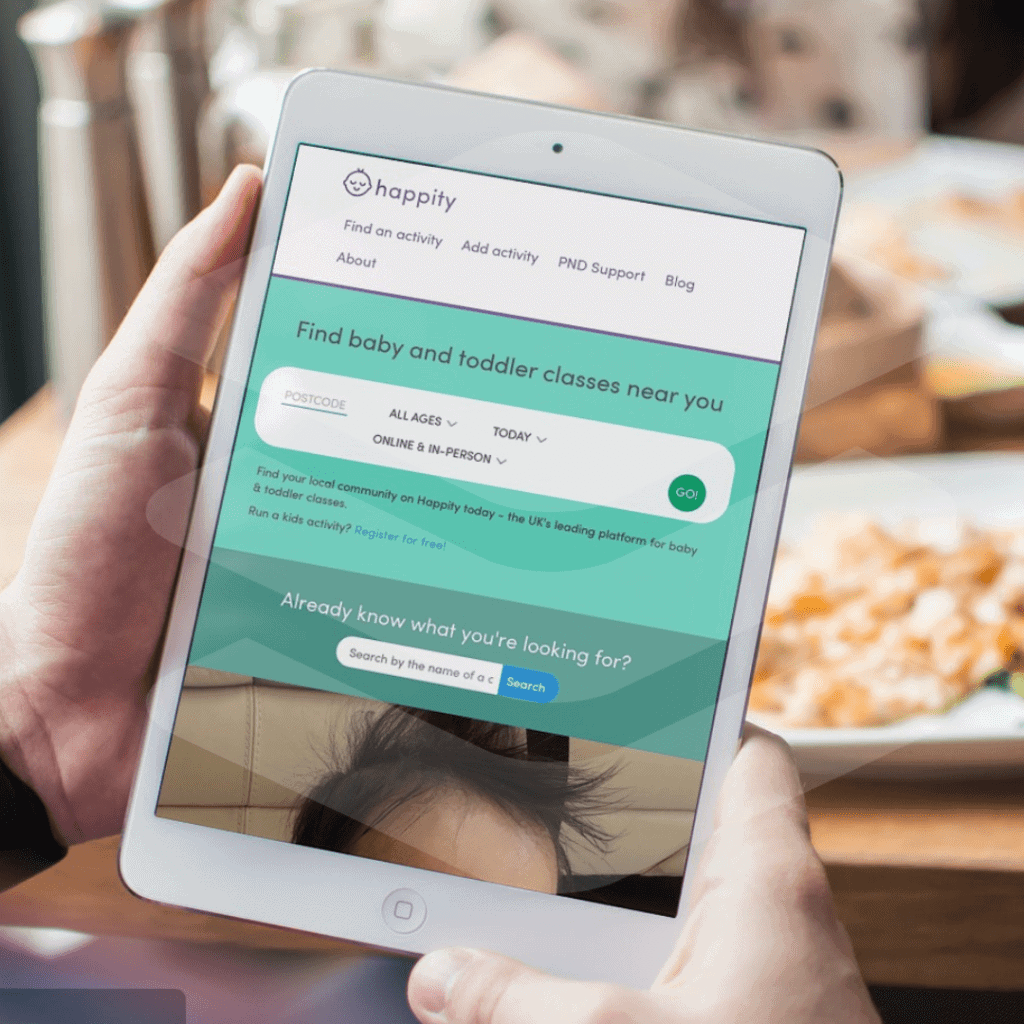 Happity
Find baby and toddler classes near you to meet other parents and start to build friendships and find support.
Find your tribe – Location-based Facebook groups
If downloading new apps isn't for you, then Facebook could be a key player in helping you to find your tribe. As a social media site that almost everyone is on, it could be one of the key places to start meeting like-minded parents.
A lot of groups are set up for specific locations so that you can get to meet parents near you in an instant!
Take a look at our map below to see if there are any friendly groups near you.
(Please note: The team at Happity do not regularly check how active these groups are. However if you spot a group that you know to be inactive -get in touch with us and we'll update it when we can.)
Can't find any groups in your area? We will be updating this map as we discover more groups across the UK, so do be sure to check in every so often to see any updates we've made.
But, alternatively, we also have found groups that are meant for parents nationwide below!
Find your tribe – Nationwide Facebook groups
Parent groups
---
We are driving to find as many active groups as we can to add, and the map is going to be an ongoing improvement over time!
Please get in touch with us here if you run a group that you think would make a great fit for our map or list.
We dearly hope that this directory will help in our ongoing goal to end loneliness for parents.
Good luck finding your tribe ❤️
Follow us on Social Media: