New to baby classes and not sure where to start? Then join our  Happity Discovery Day on Thursday 13th September to discover a range of five different FREE taster classes to try out or observe!
From baby signing to postnatal fitness, come along to Mothercare Greenwich and discover what baby classes are all about.  There's something for everyone. Pregnant mothers are welcome to come along and watch!
As the only platform dedicated to helping you find baby & toddler classes, Happity is pleased to be working in partnership with Mothercare at their new flagship store in Greenwich. Kitted out with swish baby change facilities, feeding space for mums and additional in-store services, it's located conveniently near ASDA, Next and Costa Coffee with plenty of on-site parking.  A perfect destination for busy parents!
With the long summer holidays over (phew!) and a new term kicking off, we have brought together a selection of Happity's favourite class providers located in and around Greenwich. Read on to find out about our wonderful host providers  each representing a different category of classes, and discover one that's right for you. 
Note: these are FREE but ticketed events. Tickets will be available to collect in-store one hour before each event. Please arrive early to avoid disappointment. 
Happity Discovery Day – Schedule
Find more weekly baby classes at Mothercare Greenwich on Happity. 
* Each carer may participate in one free session only. However, the observation area is open for all.
---
Boppin' Bunnies provides unique baby music classes led by professional musicians on real instruments. Join Anna Mellon on her violin in this engaging taster class designed for babies and their siblings.
10:00-10:30 (tickets from 9am)
Suitable for under 4s
Find your nearest Boppin' Bunnies class: https://www.happity.co.uk/boppin-bunnies
Discover more baby music classes: https://www.happity.co.uk/classes/baby-music
---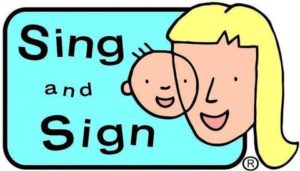 Learn signing with your child and help them communicate simple words like 'milk', 'more' and 'tired' before speech! This gentle taster session is hosted by Sing & Sign, one of the UK's most established providers of baby signing classes.
11:15 – 11:45 (tickets from 10:15am)
Suitable for 3-13 months (older siblings welcome)
Find your nearest Sing & Sign class: https://www.happity.co.uk/sing-and-sign
Discover more baby signing classes: https://www.happity.co.uk/classes/baby-signing
---
Join Ellie from Greenwich Pilates for this total body fitness session. Incorporating stretching, yoga and strength work to help you with postnatal recovery. Please note – you must have had your postnatal check before attending this class (c. 6-8 weeks).
12:15 – 12:45 (tickets from 11:15am)
Suitable for under 4s
Find your nearest Greenwich Pilates class: https://www.happity.co.uk/greenwich-pilates
Discover more fitness classes: https://www.happity.co.uk/classes/postnatal-fitness
---
Encourage exploration and imagination in this Baby Discover taster session from The Creation Station Blackheath & Greenwich. Find out how messy play can help your child's development, plus take home a lovely baby keepsake! Everything is washable but please wear suitable clothing.
13:30 – 14:00 (tickets from 12:30pm)
Suitable for 6-15 months
Find your nearest Creation Station class: https://www.happity.co.uk/the-creation-station
Discover more messy play: https://www.happity.co.uk/classes/messy-play
---
Practice relaxation techniques and discover the benefits of baby massage with Laura, an IAIMs Certified Instructor from Jelly Babies Baby Massage.
15:00 – 15:30 (tickets from 2pm)
Suitable for under 1s
Find your nearest Jelly Baby class: https://www.happity.co.uk/jelly-babies-baby-massage
Discover more baby massage: https://www.happity.co.uk/classes/baby-massage
---
About Happity
No matter what type of baby class you're interested in, Happity is the fastest way to find out what's on for babies and toddlers in your local area.
With 5000 classes for under-5s listed in London, and no download or registration required, you can search for your nearest baby groups by postcode, day of the week, age and more.
View your results on a map, see the timetable for your favourite venue and book your space in advance. Happity has been designed by mums, for parents just like you.
Search your area now: https://www.happity.co.uk
Follow us  on @happitybaby