We have decided to open our doors across the UK to help parents to maintain social interactions and structure.
This is really important in maintaining good mental health during isolation, something I care strongly about as I struggled with PND due to loneliness, and is why I co-founded Happity.
We have just trialed a "[email protected]" remote class (see below with the lovely Cat of Little Folk Nursery Rhymes) , and will be ready to help more providers to continue their classes remotely across the UK, so more parents have access to some interaction imminently (may even be by the time you read this!).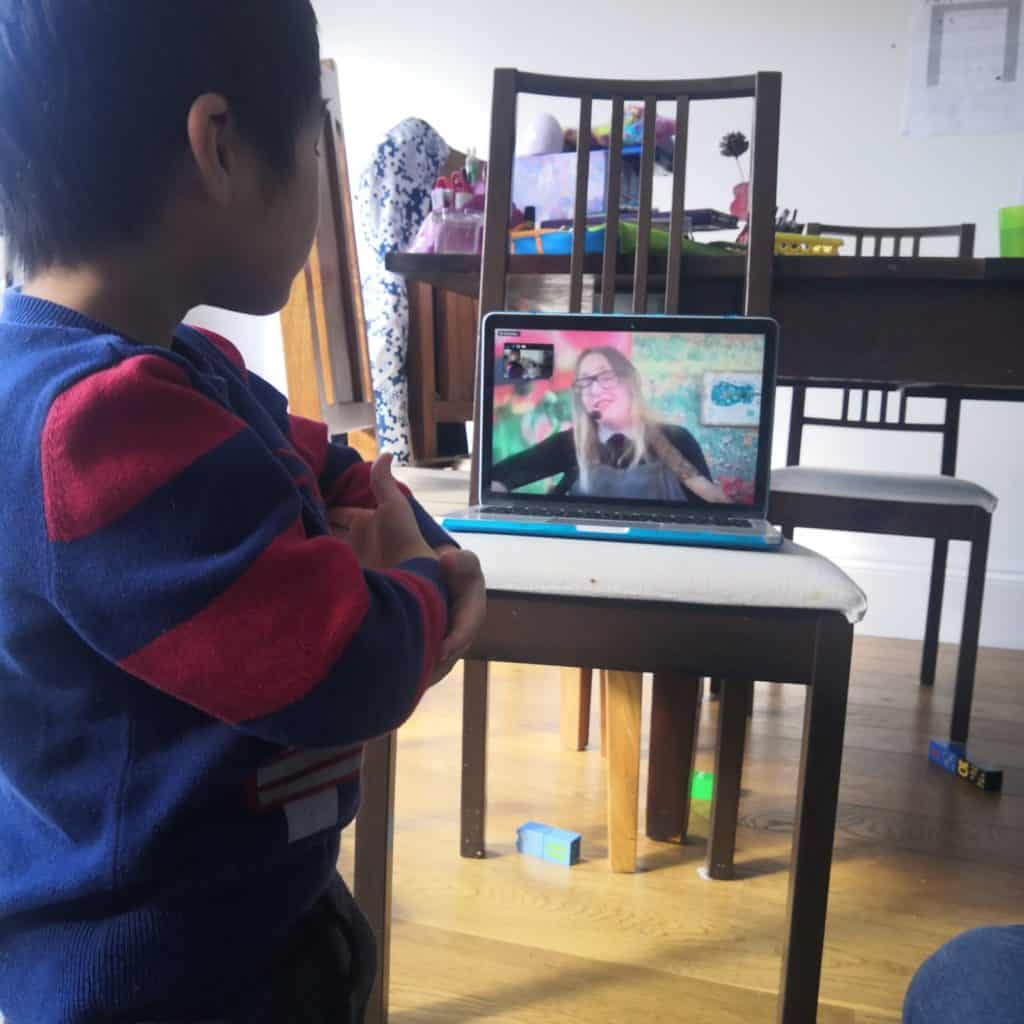 For parents:
If you want to see the classes you currently go to run remotely soon, please ensure your activity providers are aware that we are running this service. Ask them to register at the bottom of our home page (www.happity.co.uk) and upgrade to membership (free for 3 months as it's being waived due to coronavirus, and no obligation to continue after).
If you want to hear about the remote classes as soon as they launch, please sign up to the Happity newsletter and you'll be the first to know about them. You can do that towards the bottom of our home page 🙂
Once they are launched you can search as normal, and we will ensure you see the remote classes clearly.
And do follow us @HappityApp for updates and tips. We would love to see pics of you joining [email protected] classes as well as ideas to keep kids entertained at home – do tag us for shares!
For providers:
We are in the process of supporting Happity Members with setting up their online virtual classes, and managing bookings for them if they so wish.
You can become a Happity Member for free at the moment (we've waived the annual fee for 3 months – and you can always cancel before the 3 months is up and pay nothing).
Our team have been using Zoom daily for pretty much the past 3 years. we have now trialled it for running toddler classes as well as looking at other options too – I've also participated as a parent, and can honestly say my 4yo son found this as good as an in person class (see pic above!).
As part of this, we're also going to be educating parents on how to participate in online classes as this is really the biggie – it's no good if they just dump kids in front of a screen! We need parents engaging to make it a good experience for everyone.
We're also launching a PR campaign, especially around maintaining mental wellbeing for new parents and using these online classes as a way to stay engaged in your local community. We're hoping by bringing everything together under the [email protected] umbrella we'll be able to make a bigger impact and help parents adjust to a new online format by offering some consistency between class providers.
We hope you are all keeping safe and well in these uncertain times.
Sara & Emily x