Choose from a huge variety of classes to support Mental Health Awareness Week (18-24 May 2020) – for just a £1 donation!
This Mental Health Awareness Week, you can join live interactive #HappityTogether classes for just £1. With everything from baby signing to West-end stars, dancing, French and mum and baby yoga – we even have Lucy Sparkles live from Singapore – you're sure to find something great! See below for a preview of what's on, or search happity.co.uk for the full timetable.
We recently had the honour of representing parents "at" the House of Commons, in response to a petition signed by over 200,000 of you, about extending maternity leave due to Covid-19.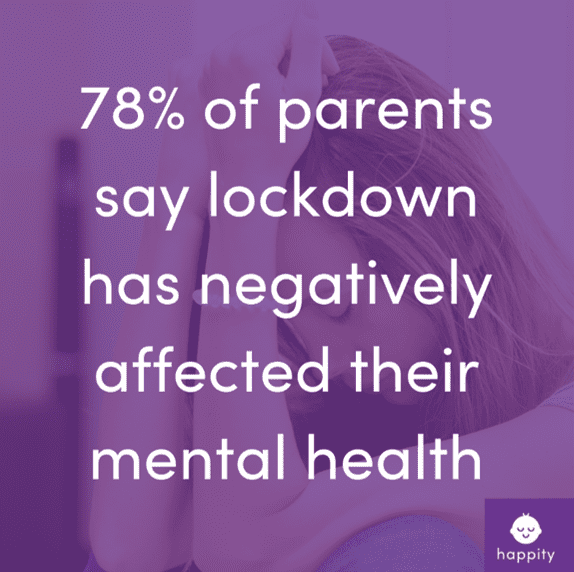 They had a record-breaking level of engagement for this petition on social media – showing just how much parents are being affected right now. Our own survey highlighted a wide variety of issues, particularly relating to the mental health of parents – with 78% saying their lockdown had had a significantly negative impact. This is really just the tip of the iceberg.
Now, more than ever, mental health matters.
We all know how important in-person baby and toddler classes are in helping us get through day by day, but today, in a socially distanced environment, they sadly aren't available to us right now.
Whilst an online class can never be quite as good as being able to hug and sing together in real life, our community of incredible class providers has come together – and we are doing our level best to bring the benefits of baby classes to your very own living room!
Try a live interactive online class to boost wellbeing
Those of you who have tried live interactive online classes, talked about the positive mental health benefits – with 63% saying these were better than any other type of online class (like downloads or live Facebook broadcasts).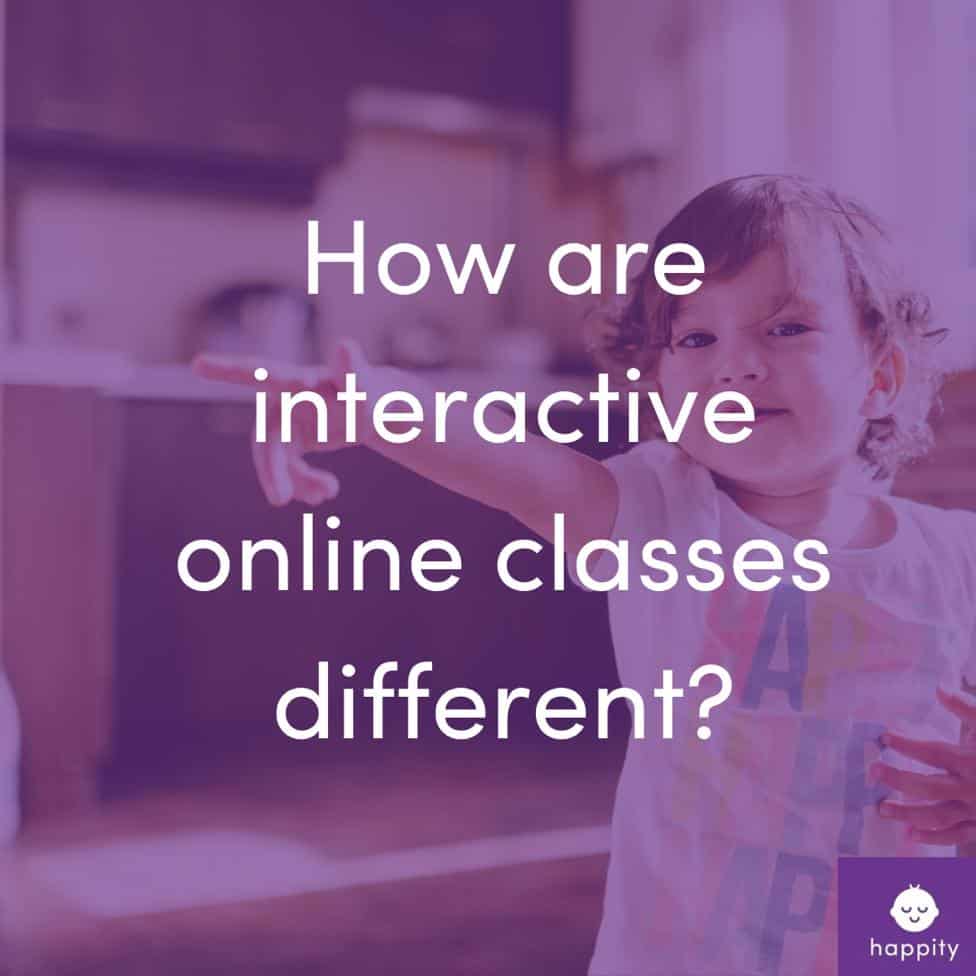 Held in a small group, they tend to be more engaging for toddlers who respond to hearing their name (and love to show off!) and the can help you feel more connected as a parent – especially if it's with a class provider you've met before.
Many of you also talked about some of the more unexpected benefits – such as helping to maintain a daily schedule, giving you something to do with extended family members, or even creating the motivation you need to get dressed each day!
What's coming up…?
#HappityTogether is all about trying out this new interactive format and having a great time together. Whether it's meeting new people in the class, inviting your friends to joining in with you, or getting your wider family on facetime to watch your family having a great time. Everything is better together.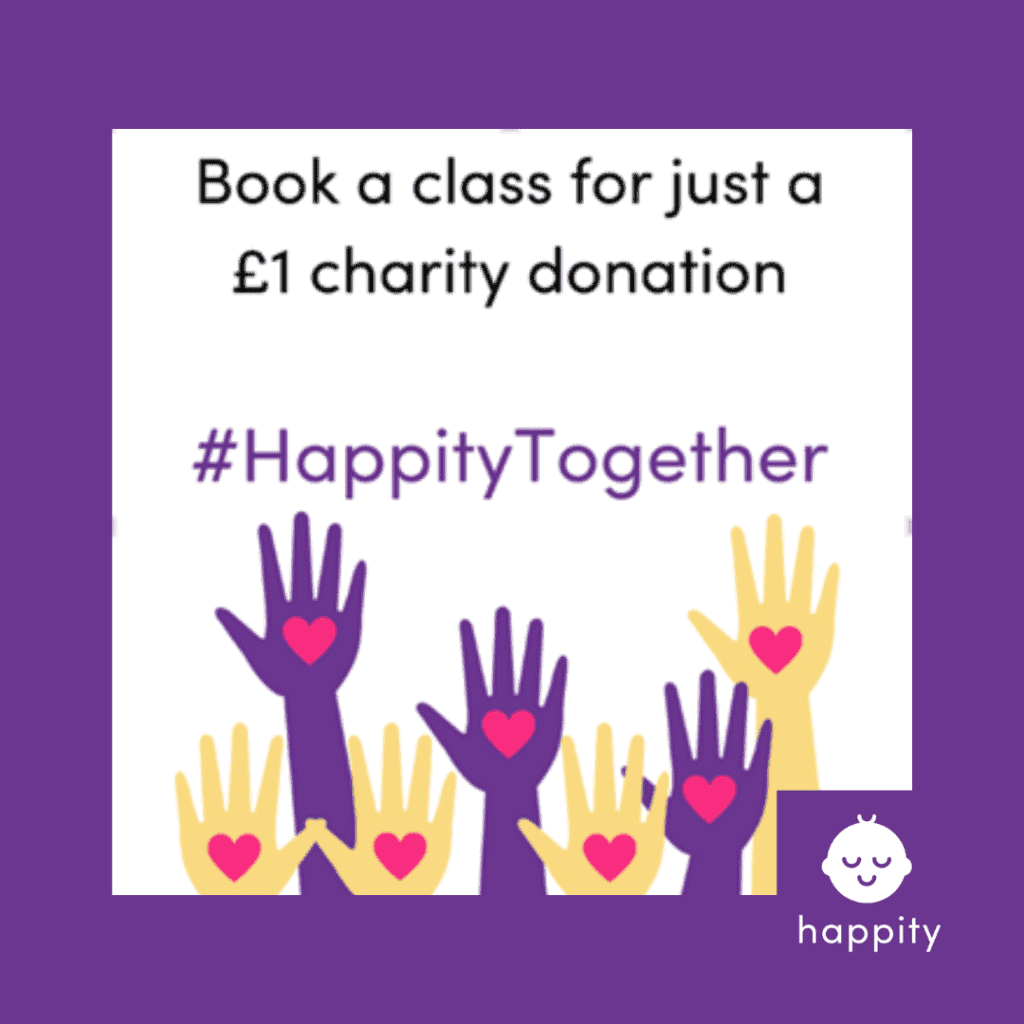 And with the donations going to PANDAS Foundation you can be helping your family's mental wellness, whilst supporting the great work they do to help others.
We'll be releasing timetables day by day during the week – so follow us on Instagram or Facebook to see the timetables, and we will also send out "what's on" emails each evening. You can sign up for our newsletter here.
So pick a class, see if some friends want to join, or get the grandparents on facetime to join in too (they love it – we do it often!)
For just a £1 donation to Pandas you'll be helping your families mental health, and others through their great work!
Hope to see you at some classes and dance around together!
The #HappityTogether Collective x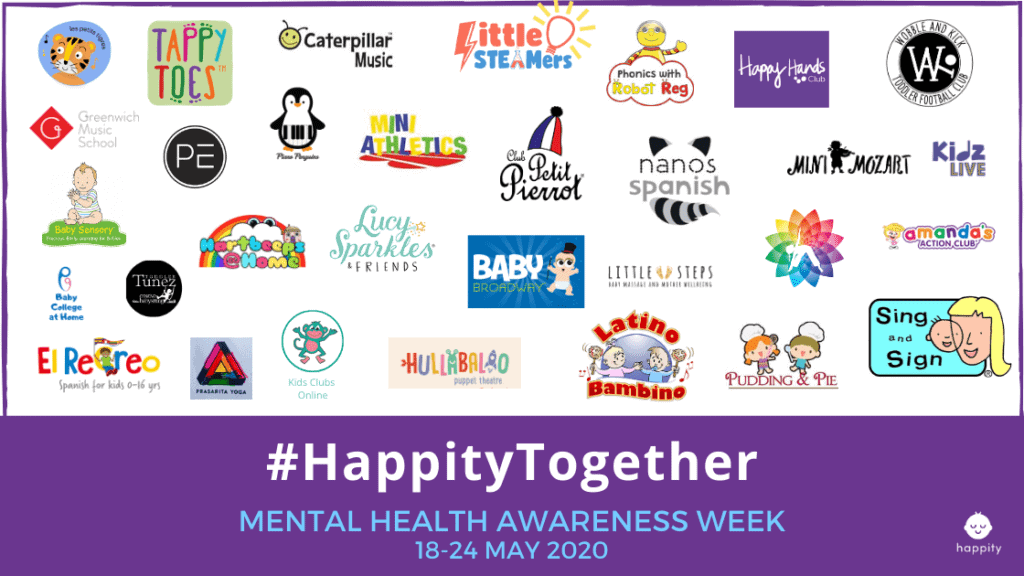 Here are just some of the great #HappityTogether classes you can find and book on happity.co.uk. Search the site for the full timetable details.
Monday
Tuesday
Wednesday
Thursday
Friday
Weekend