Have you ever felt like you are alone on this journey called parenthood?
I know I have.
On those days when nothing seems to go quite to plan. Or how the movies says it should.
And these days can be particularly tough, and frequent, if you struggle with Post-Natal Depression or other mental health struggles.
As you know, here at Happity we are all about helping parents to build community through local baby & toddler classes as well as support groups. This is so key to help parents maintain their mental wellness.
That's why I was super excited to hear about the #HeyMum campaign and to be able to support it with the help of our amazing activity providers!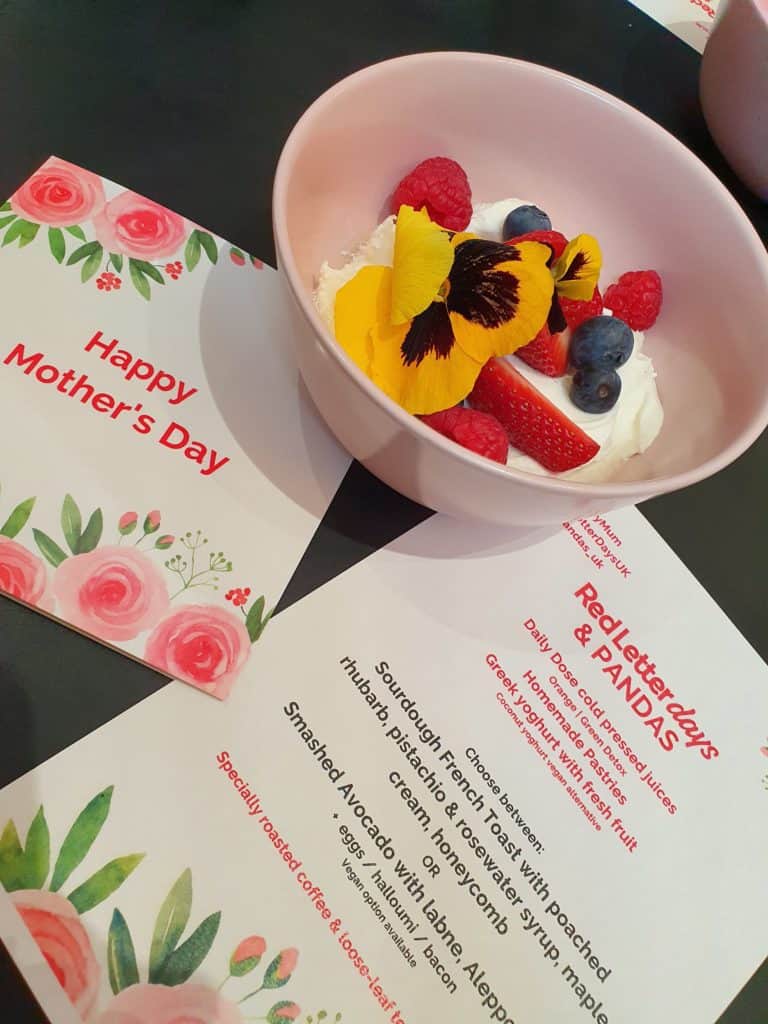 Last week I headed in to London for a lavish breakfast, the chance to hear more about the campaign, and to get involved myself!
The #HeyMum campaign has been set up by Red Letter Days and PANDAS to empower new mums who might be feeling isolated in the early days of motherhood.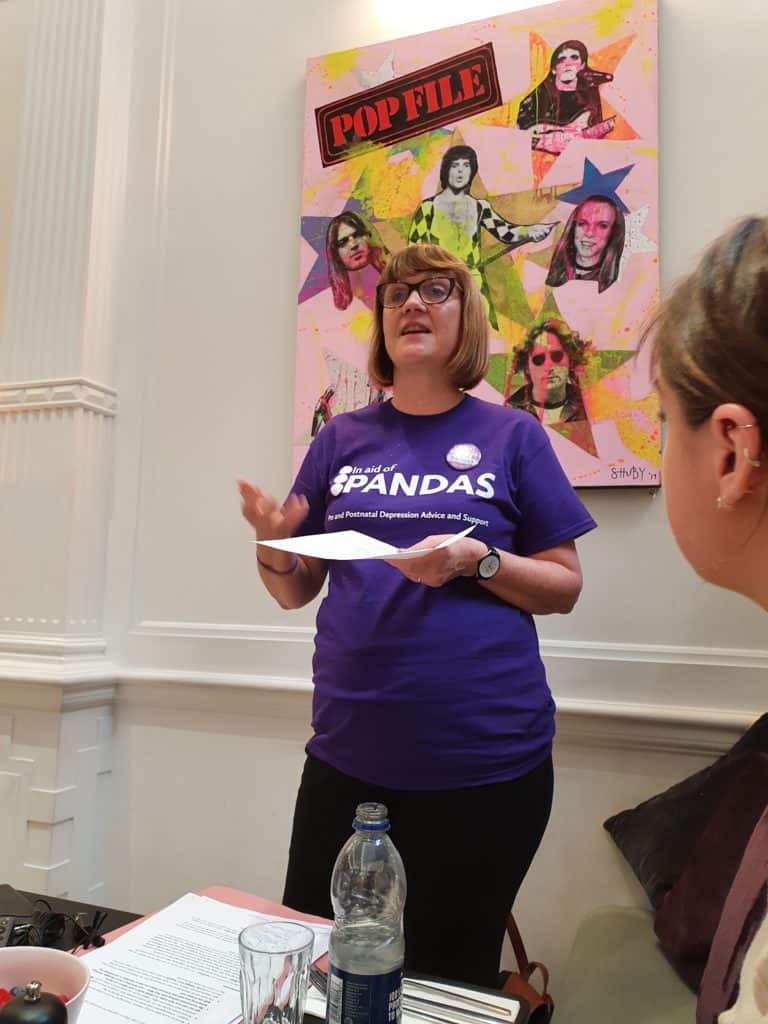 If you haven't come across PANDAS before, it is a charity I have supported for the past few years. They help support and advise any parent and their networks who need support with perinatal mental illness. They provide such an important resource for parents who are struggling – so watch this space for some exciting announcements about how we are going to be supporting them more in the future!
Anyway, for the #HeyMum campaign there are special red letter boxes around the county (see list below) where you can pop a mothers day card – that you've purchased, or using those next to the boxes – with an encouraging message to a new mum. I wrote one at the event and I'm excited that one of you lovely mamas will receive it in the next few weeks!
(You can also post them directly to Red Letter Days Campaign, c/o Keyboards & Dreams, Ground Floor, 34-35 Hatton Garden, EC1N 8DX if you're not close to a special post box!)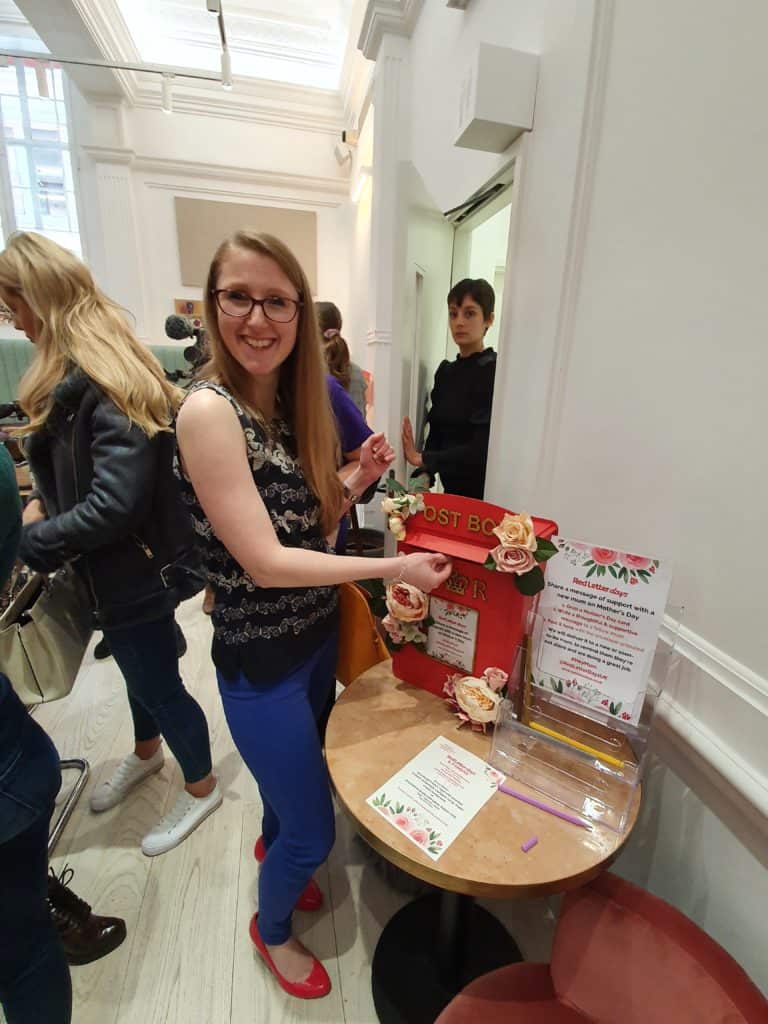 All cards will be vetted, so if you send on please keep messages positive, friendly and sensitive, and leave envelopes unsealed 🙂
Then we are Happity get to do the best bit! Five of our amazing activity providers – diddi dance, Artful Toddler, Little Folk Nursery Rhymes, Crib Notes Choir and Monkey Music Chelsea & Westminster – will be distributing over 1000 of these cards to their mums at classes around Mother's Day.
So, if you can write some words of encouragement, please grab a card and post it to Red Letter Days. Remember to take a picture with #HeyMum, and do tag @HappityApp so we can share too!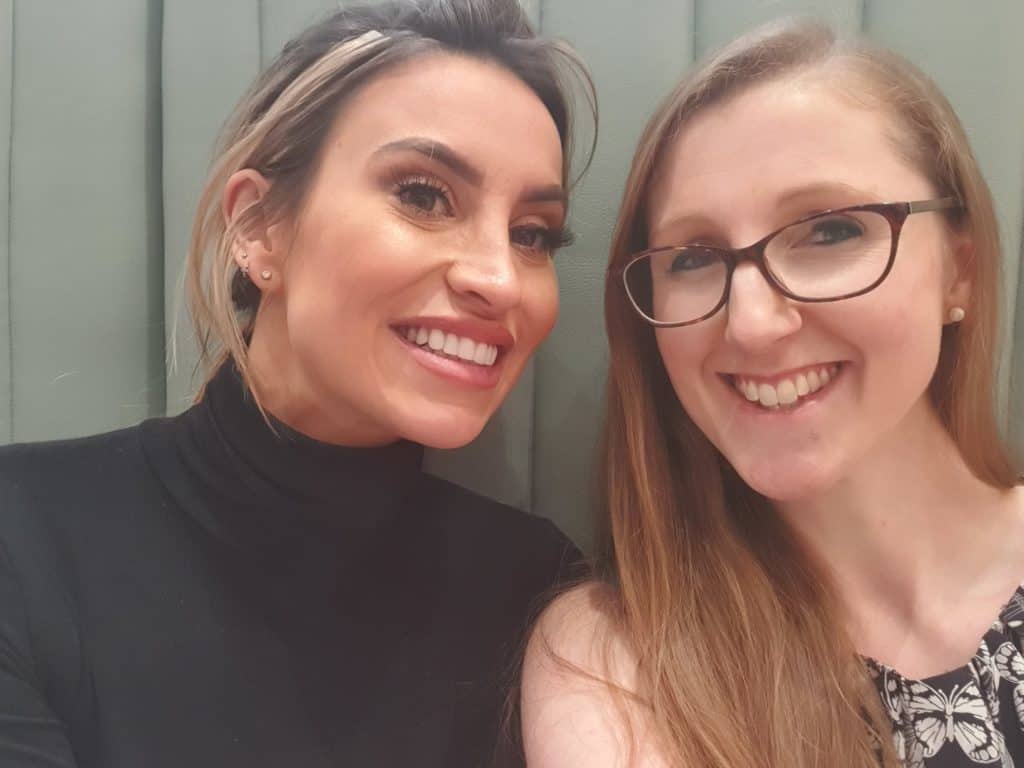 Or if you would love some words of encouragement (perhaps you'll get mine! Or Ferne McCanns!) please book a class with one of the above providers ASAP. We would love you also to post a pic receiving it with #HeyMum tagging @HappityApp and the fab provider who got it to you, so we can share and spread the love!
Do something amazing today!
You can find the special post boxes at the following locations:
FLAGSHIP POSTBOX: Biscuiteers, 13 Northcote Rd, London SW11 1NG
Stanfords, 7 Mercer Walk, Covent Garden, London WC2H 9FA
Cuckooz Nest, 24 Ray St, Farringdon, London EC1R 3DJ
Stepney City Farm, Stepney Way, Stepney Green, London E1 3DG
Pickled Pepper Pot Books, 10 Middle Ln, Crouch End, London N8 8PL
BOXPARK Croydon, 99 George St, Croydon CR0 1LD
BOXPARK Wembley, 18 Olympic Way, Wembley Park, Wembley HA9 0JT
Windmill Hill City Farm, Philip St, Bristol, BS3 4EA
Bristol Aquarium, Anchor Rd, Bristol BS1 5TT
Jubilee Library, Jubilee St, Brighton, BN1 1GE
Brighton Women's Centre, 22 Richmond Pl, Brighton BN2 9NA
Cardiff Central Library, The Hayes, Cardiff CF10 1FL
Canton Library, 4 Library St, Cardiff CF5 1QD
Penylan Library and Community Centre, Pen-Y-Lan Rd, Cardiff CF23 5HW
Wigwam Coffee Shop, 70 Rose Ln, Liverpool L18 8AG
Victoria Gallery & Museum, Ashton Street, Liverpool, L69 3DR
Manchester Art Gallery, Mosley St, Manchester, M2 3JL
Mama Sanctuary, 1 Prince's St, Stockport SK1 1SL
Magna Science Adventure Centre, Magna Way, Rotherham, S60 1FD
Eureka! National Children's Museum, Discovery Rd, Halifax, HX1 2NE
Museum of Childhood, 42 High St, Edinburgh, EH1 1TG
RedBox Marchmont, 2-6 Spottiswoode Rd, Edinburgh EH9 1BQ
Birmingham Museum & Art Gallery, Chamberlain Square, Birmingham, B3 3DH
The Maple Tree Children & Family Centre, Littleworth Road, Wheately, Oxford, OX33 1NW
If you can't make it to one of our locations, you can also send a card to our postal address: Red Letter Days Campaign, c/o Keyboards & Dreams, 34-35 Hatton Garden, London, EC1N 8DX