Subject: Women and Children are not a luxury
Hello,
Please find below a press release regarding the negative impact Covid-19 is having on parents, particularly those on maternity leave at the moment. This situation has worsened since the furlough announcements on Friday (29th May), and the Maternity Petition, gaining over 226,000 signatures was discussed in Government on 11th June.
Please do get in touch if you would like further information.
Women and children are not a luxury
Mothers and children might seem a luxury to invest in given the challenges our economy and services face. But enabling this major section of society to function effectively will have a large effect on society, the economy, and services more widely than just the narrow experience of mums and babies in the short term.
Thousands of mothers across the UK are finding themselves in an impossible situation impacting their employment, their babies development, and their own mental health.
It is widely acknowledged that the early days and months of a baby's life are hugely important to their cognitive, physical and emotional development. Many children affected by lockdown has missed out on crucial check-ups with health visitors, bonding time with wider family, and having a health happy family around them.
Lockdown has placed enormous strain on parents with many reporting a deterioration in the mental and physical health. And as Dr Alain Gregoire, the chairman of Maternal Mental Health Alliance, highlighted in the second House Of Commons Petitions Committee, having a parent struggling with mental health is detrimental to a babies development.
This is something Emily Tredget, co-founder of Happity which connects parents through baby and toddler groups, and mental health campaigner, having struggled with Post Natal Depression herself is hugely concerned about.
She said, "78% of parents we surveyed felt lockdown has had a significantly negative effect on their mental health, affecting parents with children of all ages for a variety of reasons.
Even before Covid-19, up to one in five parents were suffering from a perinatal mental health illness, which often leads to a lack of parent-child bonding, and poor interaction (eye contact and touch). Research suggested that poor bonding, and high stress for babies and toddlers can have a knock-on life-long impact, causing subdued-ness or over-activity in toddlers, and then anxiety in teenage girls and aggression in teenage boys due to underlying effects on the development of learning and memory, stress and emotional responses. There has been links to obesity."
The cost of perinatal mental health was already estimated to be £8.1bn per year per cohort*. That figure for this cohort of babies is going to be significantly higher. And with 70% of this cost attributed not to the mother's recovering, but to supporting their child throughout their life, this is something we need to investigate financially if not morally."
Many new parents are being forced to return to work without childcare, or juggle work with home-schooling multiple children. Whilst others have no choice but to take unpaid leave or leave employment entirely – adding financial stress at an already difficult time.
With many employers facing uncertain futures with redundancies likely, many women on maternity leave are feeling vulnerable, rolling back decades of advances to support working mothers.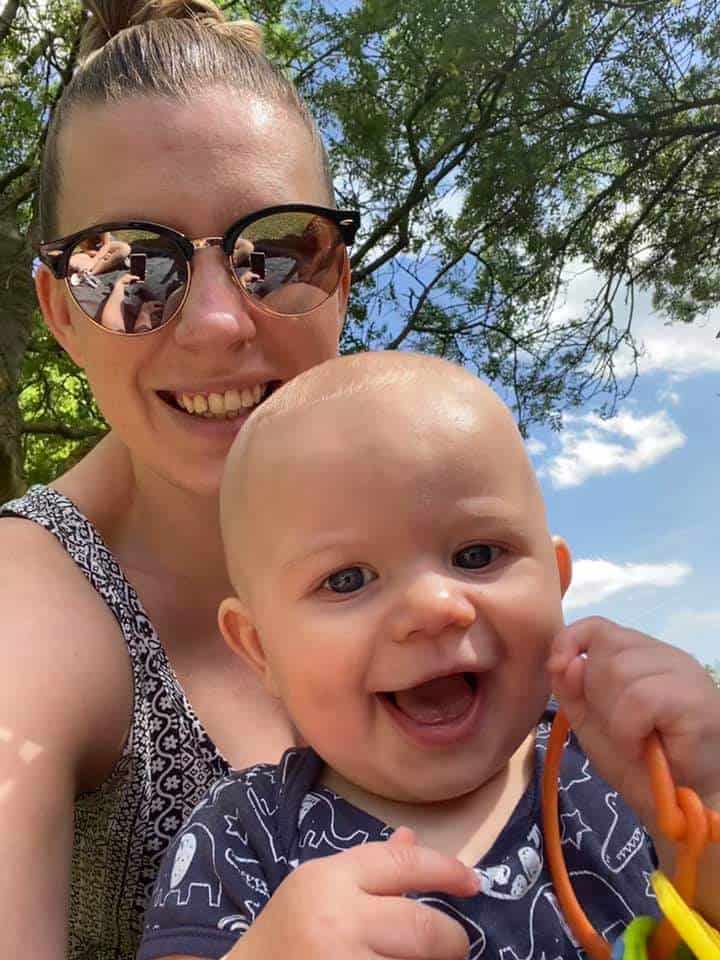 And despite recent changes announced by the government whereby parents on statutory maternity and paternity leave who are due to return to work in the coming months will now be eligible for the furlough scheme even after the 10th June cut off date**, this will not apply to key workers, who will still not have this option. Key workers will have the option to return to work leaving their child at a nursery that perhaps might be taking new children by then, or to resign (most likely having to pay back maternity pay – something that will be impossible for many and unacceptable given they really have no choice but to resign at the moment).
But mothers are feeling incredibly anxious about leaving their children at nursery, should places become available, as their child won't have seen other people for months, with many reporting their children crying whenever they see another human face or hear another voice.
Kirsty Pearce, mum of two and learning support assistance for special needs children at a primary school asked,
"How can I leave my 8 month old son at a nursery I haven't been able to visit, with no settling in period, after months of seeing no other human being except me, my fiance and his 12 year old sister? Not to mention that I now have to reduce my hours upon return as family cannot help with childcare. I have been forced to take unpaid leave until September but I have no choice but to return or resign then."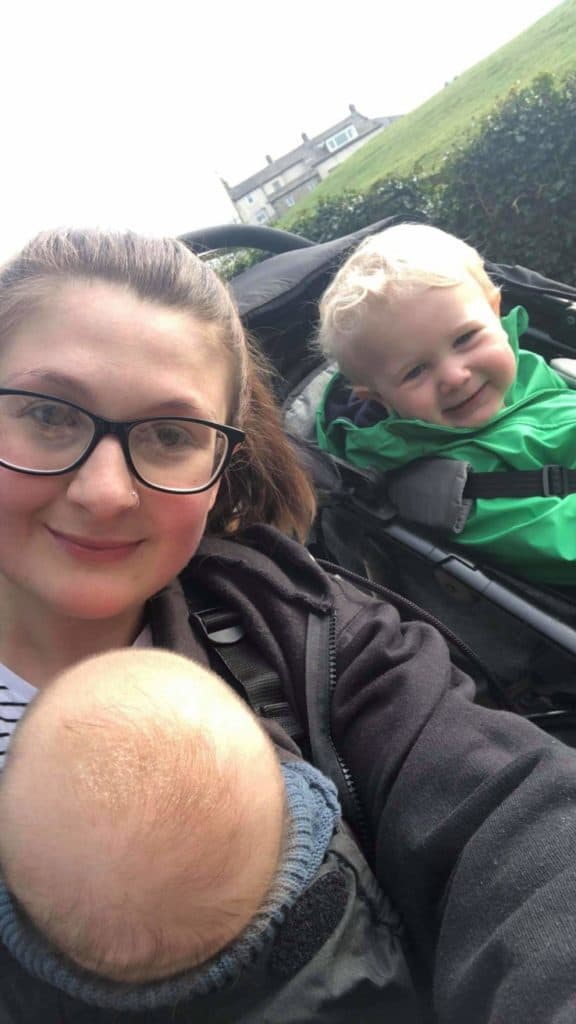 Jess Meegan, mother of 2 under 2 who is an early years practitioner, said "Grandparents are childcare for us as we can't afford nursery fees for 2 children – I don't make enough to cover it. I will have to take 3 months unpaid off as a result of covid, and potentially leave my job."
Another, Viki Willett, mum of 5 month old Freya and an administrator, said "As a first time mum I have struggled with anxiety and depression. Covid-19 has had such a detrimental effect on my mental health, I am unable to gain access to my support network and I've never felt more alone. My maternity is due to end in August and as it stands I cannot get childcare for my daughter to enable me to return to work."
This is something Annie Belasco from the PANDAS Foundation, which gives support to people coping with Pre and Postnatal Mental Illnesses, as well as their families, friends and carers, is worried about.
She said "We are seeing an increasing number of parents contacting us during Covid19 with fear of how lockdown in particular will affect their perinatal mental illness. We know that there is a lack of support and resources for parents in the UK, however the effects of COVID-19 have only worsened this.
Parents are also trying to mentally prepare for the future beyond COVID-19 which is causing a great deal of stress and anxiety. We would urge anyone who is struggling to get in touch with the PANDAS Free Helpline 0808 1961 776 11am-10pm, seven days a week."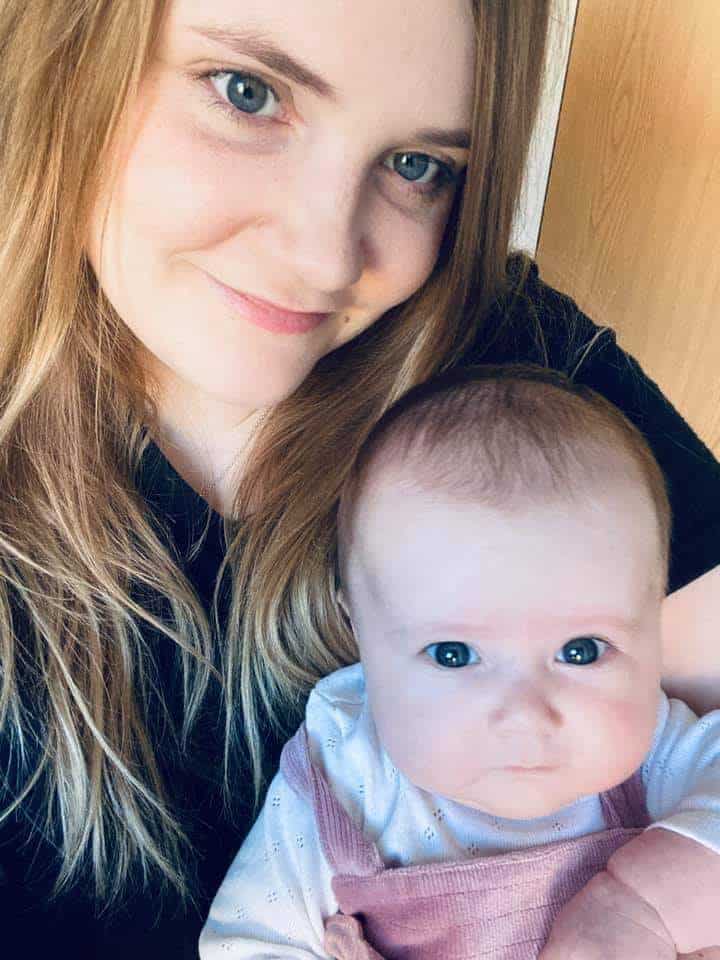 And Dr Zara Rahemtulla, Clinical Psychologist, says she is extremely concerned about the state of parent's mental health at this time.
"We need everyone, but perhaps specifically parents – who may be trying to juggle two jobs, home-schooling potentially multiple children, and somehow looking after themselves – to be supported at this time. We are facing a mental health crisis, but so many don't realise that yet.
A recent review of the psychological impacts of quarantine found that stress, anxiety and anger were the most common symptoms that people suffered with, post-quarantine. Particularly, some studies found that the female gender and having children were characteristics associated with a higher risk of experiencing psychological difficulties during quarantine.***
The Maternity Petition, asking for 3 months of extension to Maternity Leave with Statutory Maternity Pay had over 220,000 signatures and a record 25,000 comments on the House of Commons Facebook page. There has been two hearings, with evidence from many experts, and on June 11th it is due to be discussed in Parliament.
Extending maternity leave would cost significantly less than furlough – only £1965.60 per family compared to potentially £7,500 on furlough, and would provide a lifeline for those parents who cannot be furloughed due to being key workers, or because the employer isn't willing to.
And some employers want this too. Whilst they wanted to remain anonymous, some have said they would prefer to furlough returning mothers, with the hope of having them return in October when business picks up. But without the option of furlough they will have to make them redundant on return as they simple can't afford to keep them. This will hurt the families, but also the business who will then need to go through recruitment again in a few months, which can be a very costly process.
This is about investing in the future, and time is running out. Supporting parents at this difficult time makes economics sense because not doing do risks storing up devastating (and expensive) problems for the future.
If you would like to write to your MP, asking them to sign the Early Day Motion, which will give this petition more clout in Parliament, please find templates and more information here.
ENDS
*(Bauer, A., Parsonage, M. (2014))
** ( HM TReasury, June 9th 2020, https://www.gov.uk/government/news/parents-returning-to-work-after-extended-leave-eligible-for-furlough)
***(see Brooks et al., 2020 for full review)
Photo captions:
Kirsty Pearce, mum of one (8 month old son) and learning support assistance for special needs children at a primary school
Viki Willett, mum of one
Further resource available:
Interview with Kirsty Pearce and Viki Willett – mums currently on maternity leave facing losing their employment
Interview with Maternity Petition Campaigners: James Zammit-Garcia, Annette Wheeler, Emily Tredget
Interview with Annie Belasco from PANDAS Foundation
Interview with Dr Zara Rahemtulla about mental health concerns of parents and children
Further stats about PND and loneliness, as well as how parents are dealing with Covid-19
Media contact:
For further media information, please get in contact at [email protected]