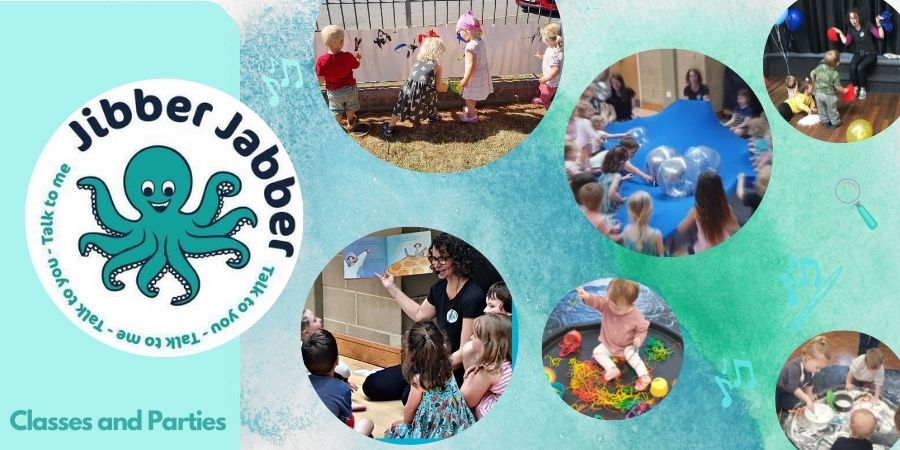 AUTUMN TERM 1 - RHIWDERIN TUESDAY 9.45AM
Story inspired classes combining music making and sensory/ messy play
Fixed course dates
6 months - 5 years
Book with Happity
£4.00 - £6.50
miles from
NB: This event MUST be booked in advance. No drop-ins.
Description
Each Jibber Jabber session is themed around a different story. Children engage with a range of messy and sensory story-inspired activities designed to develop important skills, encourage social interaction, build confidence and allow them to share time with their adult. Each class ends with a short music and movement session including a range of props and, of course, bubbles!
Tickets are non refundable but may be gifted to a friend if you are unable to attend.
Children remain the responsibility of their parents at all times.
Booking info & prices
Prices
Taster Ticket SIBLING: £4.00
TASTER TICKET: £6.50
Booking info & prices
Prices
Taster Ticket SIBLING: £4.00
TASTER TICKET: £6.50
Upcoming dates
Sun Mon Tues Wed Thu Fri Sat
1 2 3 4 5 6 7 8 9 10 11 12 13 14 15 16 17 18 19 20 21 22 23 24 25 26 27 28 29 30 31