Two apps, two female founders and one united mission – joining together to address maternal mental health
2nd September 2019 marks the start of pre and postnatal depression awareness week. It also marks the start of new beginnings for Happity!
Happity is merging with the hugely supportive community of MummyLinks app – and the founder Emily Tredget, is coming on board to join Sara Tateno officially as co-founder of Happity.
As mums, we've each experienced struggles with new parenthood – Emily suffered postnatal depression and anxiety, and Sara had a traumatic birth.
We both realised that getting out of the house day by day, forming new friendships and having ongoing support in our local communities, was critical in helping us get through that period. And we were each driven to find a way to make life less lonely for the new parents following us, supporting maternal mental health by doing so.
About Us
Sara created Happity to make it quick and easy to find local baby playgroups and classes. It aims to help parents escape from the house – whether booking in advance, or at the last minute. It was a problem she'd been so frustrated with, that she re-trained as a web developer to build the site. Read more about Sara's story.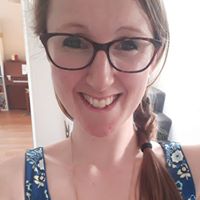 Emily created MummyLinks as a safe space for mums to meet. It allows approved mums to create local playdates and meet up in real life. She has campaigned tirelessly over the past 3 years to raise awareness of maternal mental health issues, appearing on national news and running the hugely successful #ShoutieSelfie social media campaign each year. Read more about Emily's story.
Why are we merging?
Bringing MummyLinks and Happity together marks a momentous step in our two parallel journeys. We have a strong shared vision and mission. We share the same values and care passionately about the type of organisation we're building.
As mums, we're striving to create a truly flexible workplace that employs talented people. We operate ethically and put people first in a world where tech startups are often encouraged to pursue profit above all else.
Together we will enable you to meet other parents and build your local community through both playdates and playgroups – something that sadly didn't exist when we became new mums ourselves.
What happens next?
For now, you'll continue to have access to all the brilliant resources from both Happity and MummyLinks, but you can expect to see new content and updates to the Happity website shortly! We'll be moving over a lot of the mental health support content from MummyLinks to here.
We're also launching a new Happity mobile app, and over time incorporate all the great features of MummyLinks too.
We are so grateful to everyone who has supported each of us on our journey to date and hope you'll continue to join us along this mission!
We're excited for what the future holds. 🙂
Thanks for reading.
Sara & Emily x
To find and book a class or activity near you: www.happity.co.uk
For PND support and info, visit MummyLinks: www.mummylinksapp.com
Watch these videos to hear more about why we are joining forces…
---