When the sun is out, and the summer term comes to an end, the words "travel" and "holiday" are suddenly on everyone's minds. It's the perfect chance to recoup and relax. However, when you add small children into the mix, suddenly it becomes a very different ball game! These tips and tricks will help you through.
Here are 9 genius travel hacks for when you have small children onboard!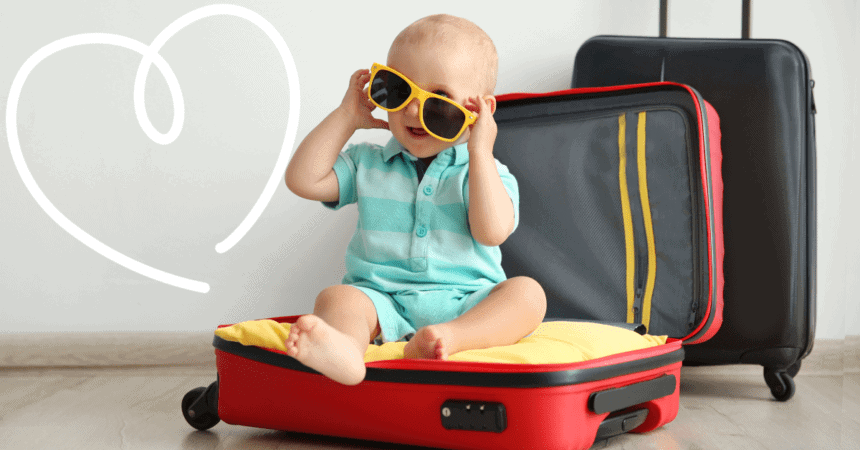 1. Bring a seemingly endless amount of ziplock bags
There's no such thing as too many when you are travelling with small children. Trust us, you will get through a lot of them. Their versatile nature lends to so many uses, whether that be carrying home wet swimming costumes or for quick and easy disposal of dirty nappies. They definitely won't go amiss.
2. Crucial travel hack for small children- Bring spare clothes!
However you're traveling pack a spare set of clothes for your child AND a spare set for you. And pop them somewhere you can grab them easily if you need them. The last thing you want is to be trapped in a hot car/ferry/plane in soiled clothes after a bout of travel sickness or an explosive nappy!
3. Travel hack for small children- Pack small and new toys
Colouring books, sticker books, small sensory plushies, crayons… All of these will come in SUPER handy when you're experiencing those "quiet" periods on your trips. Like when you're waiting for food or travelling on a coach/plane. There's some great ideas for travel toys listed here from Carrie, a blogger who has had to keep her two little ones occupied through long flights between UK and Australia.
4. Buy suntan lotion, baby-care products and any crucial toiletries before you go on your trip.
Places orientated towards tourists often know what products are being sought out from holiday-goers. Which usually means the prices of them will be sky-high. To save some precious cash, make sure that you pack plenty of nappies, suntan lotion, Calpol, travel sick tablets, Sudocrem, femcare products, paracetamol, and any other toiletries, medicines and care products you may need. And don't forget the reusable water bottles where you can refill at a nearby water fountain. Save money on bottled water (if at all possible in your holiday destination!)

5. Travel hacks for small children- Bring talc to the beach
It seems like you only have to spend 5 minutes on the beach to suddenly be finding sand in your bags for the following year. But, one of the most frustrating things about going to the beach is trying to brush that sand off your feet when you're trying to leave. An easy hack is sitting right there with the rest of your baby products- talc. Try using it to get right between your child's little toes. It really works.
6. 2 items you'll be glad you packed – a fitted sheet and a sarong wrap!
These two items can have so many uses that you just wouldn't fully expect.
The fitted sheet:
Take it with you to the beach. Place pebbles on all four corners and ta-dah! You've created an instant sand-free space for your baby to play.
Spending a bit of time in your hotel room? Use this to make a cute little fort for your little ones to play in while you have a bit of downtime.
The sarong:
Could be used as a blanket or a towel
Handy picnic cloth
Something to help give you and your little ones some privacy while you're changing in and out of clothes on the beach
Also a very useful item for fort-building!
7. Let your little one's travel buddy be their 2nd or 3rd favourite plushie
Your child might want to bring their number one cuddly toy with them on their adventure. But if their best friend ends up being lost, then they (and you!) will be devastated. If their 2nd or 3rd favourite cuddly comes along for the ride and ends up being left behind somewhere, well they may be able to be replaced by someone just as soft and cute. Don't take the risk of potentially losing your child's number one toy while in unfamiliar territory! Oh – and buy a lanyard to attach your toy too so you can keep it safe at all times!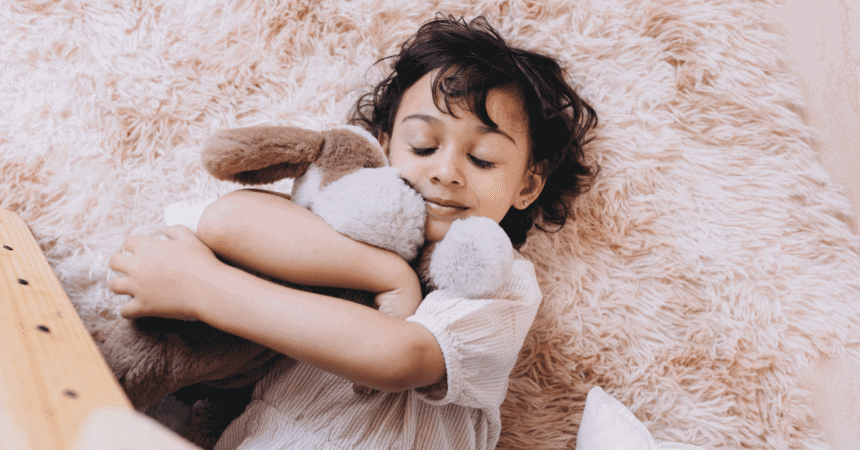 8. Check before you go if you can hire out baby/toddler equipment when you arrive
Some locations that are family-orientated will provide this equipment to you for free. But for the sake of saving the stress while you're somewhat sleep deprived and just arriving at your holiday location, it's best to contact the company you're staying with ahead of time to check all those nitty gritty details.
If there are no highchairs and cots provided you might be able to hire them. Check before you go.
9. Final travel hack for mum and dad: pick a room with a balcony or lounge area
At the end of the day, this isn't just a holiday for your kids. It's a holiday for you too. Make sure that the place you're staying in has an area where the adults can sit, relax and chat once the kids have all gone to bed. Don't forget about the you-time on this trip!
More you might like:
9 super summer crafts for kids
Be more toddler – how it could make us happier