We have some exciting news that we're so excited to share with you. Happity has won an award! And a big one at that.
We are thrilled that Happity has been selected as winner of the Marketplace of the Year award! For the 2021 Baby Independent Innovation awards!
This award means even more to us all at Team Happity after weathering the storm of the past year – with all that the Covid pandemic threw at us and our industry.
We won an award – despite tough competition
This award means so much because there were over 1,500 nominations this year coming in from all over the world for the inaugural Baby Innovation Awards. The competition was extremely fierce. And we're over the moon to win in our category. It means such a lot. But we couldn't have done it without all our amazing class providers who list and book their classes on Happity and the thousands of parents who use our app and website to find baby and toddler classes near them. Thank you to each and every one of you! Your support really does mean a lot.
It's been a tough year – why we won an award means so much more
The past year and beyond has been so tough for so many. As a relatively new small business whose whole market is about baby and toddler classes the Covid restrictions and the lockdowns meant we had to pivot our whole business almost overnight.
When the UK went into lockdown in March 2020 suddenly all the baby and toddler classes we listed were not able to run. We were disappointed – but not at all ready to roll over and give up!
Yes – as parents – we were at home juggling homeschooling with work (whilst also failing to bake banana bread!) But we also worked our socks off to make sure Happity had the best chance of surviving. So that our providers businesses could survive. And so that parents could get the support they so desperately needed.
When everyone was doing Joe Wicks workouts and making the most of their one daily walk we were working working weekend and evenings to switch Happity into a listing and booking service for Zoom classes that would be a lifeline to so many parents.
Pivoting business overnight!
When the first lockdown hit we put in a lot of time and effort to let our class providers know how to switch from in person classes to Zoom classes. We did everything we could to make the transition as easy as possible. And switched over all our Happity listings to list the growing number of Zoom classes for babies and toddlers. We did all we could to let our class providers continue with their classes online. And we also knew that we were helping so many parents in lockdown by making sure they had baby classes to break up their long lockdown days.
Those early lockdown days were LONG if you were at home with an energetic baby or toddler in tow!
Happity was set up to connect parents and combat loneliness. We felt that it was needed more than ever in lockdown. Even if we all had to connect over Zoom!
The battle to get baby & toddler classes in the guidelines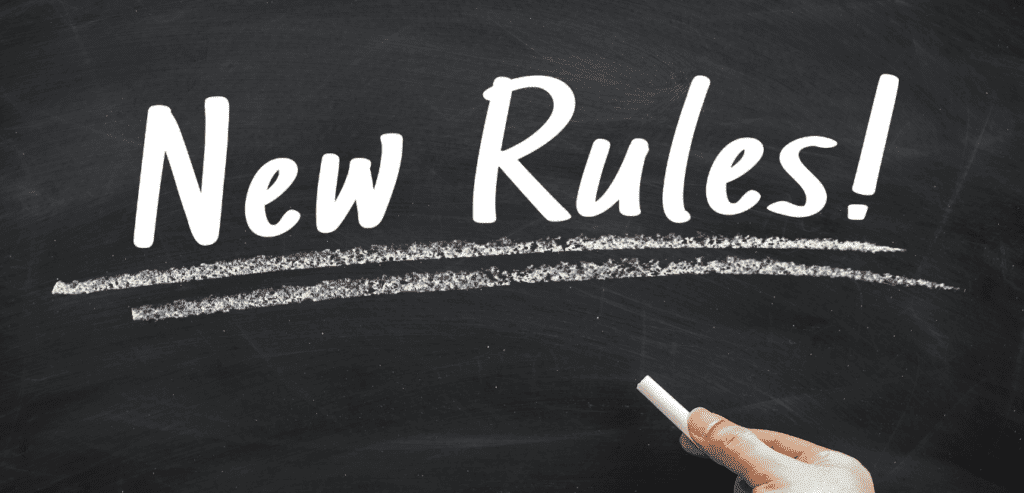 Each time lockdown restrictions were listed there were very confused and vague guidelines for class providers. Baby and toddler class leaders were unsure whether they could run or not. And very confused about what they had to do to run. There were pages and pages of government guidance but nothing specific to our sector.
Sara (our Happity co-founder) soon became an expert in the government guidelines (seriously, she could write a PhD on it!) and helped so many class providers by sending out regular emails explaining the nuances of whether and how they could run.
But – it still was so frustrating that we had to wade through pages and pages to send out clear guidelines to our class providers to let them know what was what!
And so we campaigned to get baby and toddler classes included in the guidelines. It wasn't easy and sometimes progress was painfully slow. But through petitions and campaigning and loads of conversations with government ministers we were able to get clearer guidance for classes to reopen as lockdown restrictions were lifted.
Petition campaign of the year nomination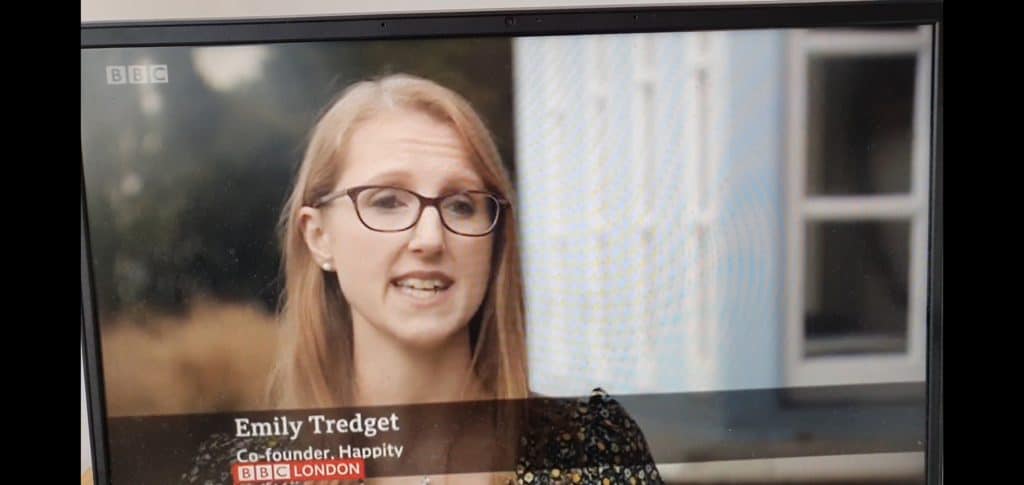 We were delighted to receive recognition for the amount or work and energy we put in to getting baby and toddler classes included in the guidelines. Emily Tredget – our co-founder – was nominated for Petition Campaign of the Year Award  as part of the annual Your UK Parliament Awards.
She didn't win – but she was up against Marcus Rashford! So – we will take that one!
We're just glad that we could help baby and toddler groups open up again and understand the rules they had to follow whenever lockdown restrictions lifted. To help the many small businesses in our sector survive.
The fact that Happity has won an award is the icing on the cake.
We're so happy baby & toddler classes are back
We're super happy that classes are back. Class providers are doing such an amazing job putting in all the extra work to make sure classes are Covid safe. So that mums and dads (and carers and grandparents) can go back to classes and that all the babies born in lockdown can mix with other babies and parents again.
What a year it's been!
It's been a corona coaster! The past year (or 18 months now) has hit us all hard. New parents especially. And class providers so very much. It feels like hope is finally just around the corner. And – at Happity – we are working hard to make our business grow so we can help more new parents connect through baby and toddler classes. And help more class providers open up and find new customers – to help their small businesses thrive.
Parents and providers – we ALL deserve an award!
We wish that the government could give every parent and every class provider an award for making it through the pandemic! Goodness knows we deserve it.
We're so grateful Happity won an award as Marketplace of the Year award! For the 2021 Baby Independent Innovation awards. And we dedicate it to you all.
Thank you to all the parents who booked a Happity at Home Zoom class during the pandemic. Thank you to all the class providers who listed their classes on Happity and provided such an important lifeline in the pandemic to parents. And thank you to all those who booked face to face classes through Happity once lockdown restrictions were lifted. You maybe don't know just how much it means. Not just to us but to all the small businesses we represent.
This award is shared with you all.
So – do a little happy dance to celebrate.
We believe baby and toddler classes are great for little ones and important for parents too.
You might also like:
Happity at the House of Commons