Breathe Melodies For Mums is a free weekly group-singing session run by the social enterprise Breathe Arts Health Research (Breathe). With a focus on supporting mothers who are at risk of postnatal depression, the programme is backed by ground-breaking research that showed for new mums with moderate-severe symptoms, group singing led to faster recovery than creative play or care as normal. Since its launch in 2017, over 500 new mothers and their babies have participated in the programme.
We spoke with Coco, mum to 10-month-old Eliyah, and participant in the programme, to find out more about her experience.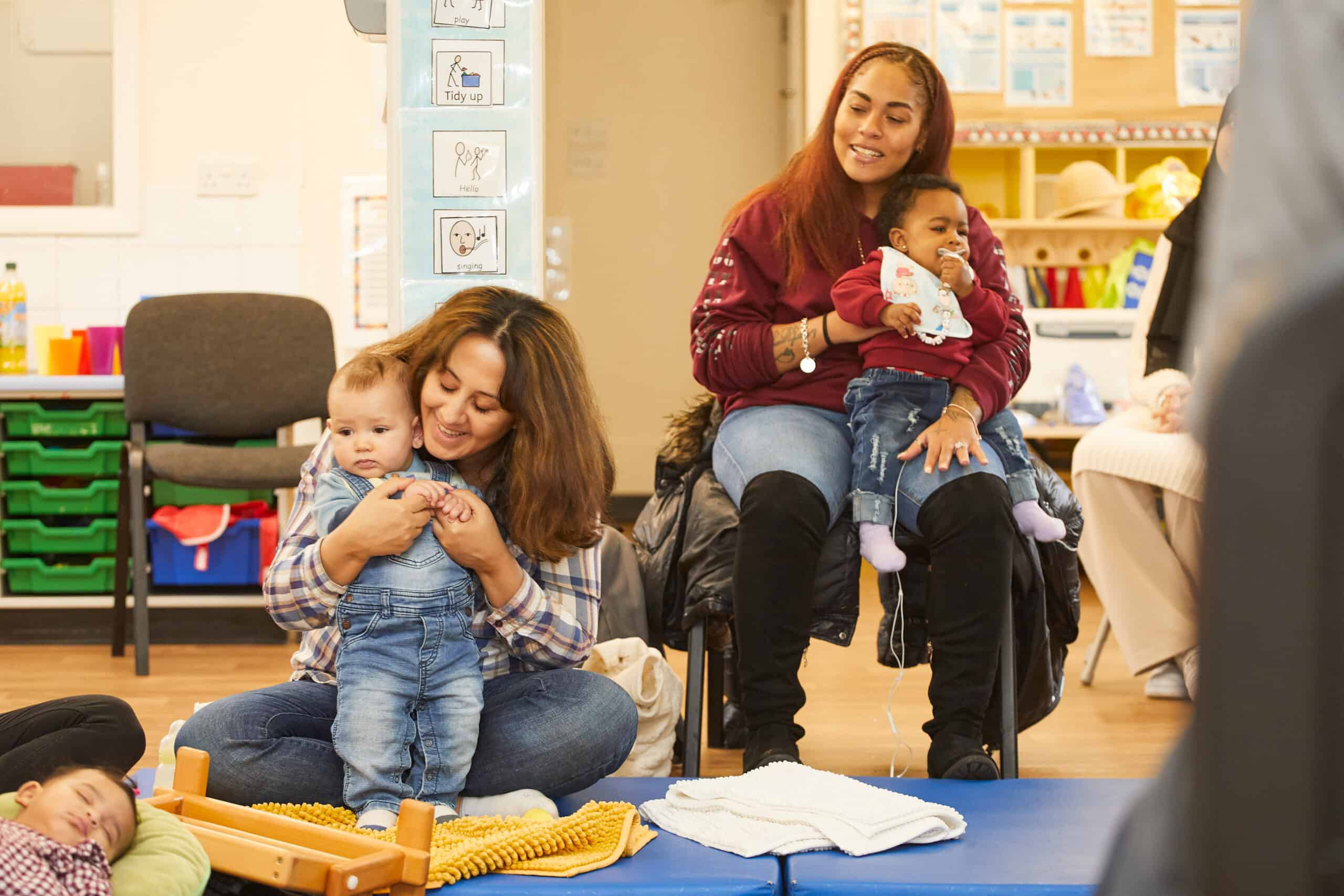 "I Struggled With My Mental Health During Pregnancy"
When Coco fell pregnant unexpectedly, her family and friends were thrilled. But her own feelings were more complicated.
"They were all so happy," she explains. "And I was like, 'I'm not where you are. I don't know what to do.' Pregnancy felt surreal."
Although Coco was excited to meet her baby, she was struggling with anxiety, especially around medical situations, and a fear of being sick (emetophobia), both of which were exacerbated by pregnancy. On top of these, as a single parent, she had financial concerns.
"I was asking myself, 'am I going to be able to look after her?' she says.
"My Focus Was Now On Her"
After Eliyah was born, Coco pushed herself to get out of the house.
"My focus was now on her,' she explains. "Which enabled me to get out of my own mindset, and focus on the benefits that she would get from what we're doing. That helped a lot."
She started attending baby groups and classes, although what she calls 'mini-anxieties' continued. She would worry about Eliyah catching illnesses from other children, and she struggled with being on buses and public transport. Eventually these worries stopped her from getting out.
It was her therapist who recommended Breathe Melodies For Mums.
"He asked me, 'What makes you happy?' and I told him: singing. Now my daughter was here, I also wanted to do something which incorporated her."
"Music Transports Me To A Different Realm"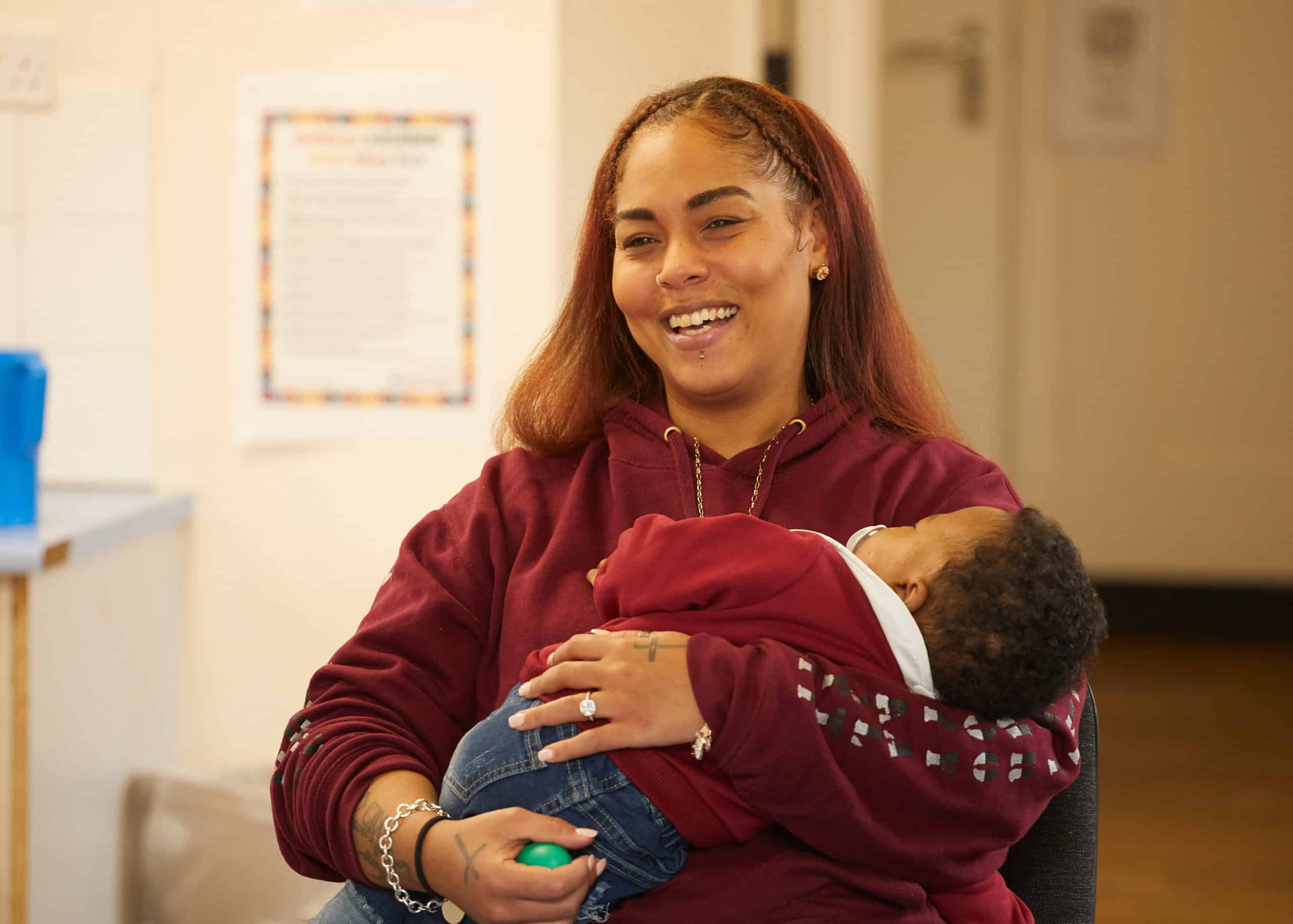 When Coco talks about music, her face lights up.
"It transports me to a different realm," she says. "Of contentment, happiness, joy, hope, fulfilment. I feel like a superhero!"
Already a prolific songwriter in her own home studio, Breathe Melodies For Mums provided an opportunity for Coco to sing in a group, and meet other mums at the same time.
"I told myself, 'Look,'" she says. "'Step out and just do it.'"
First Day Nerves
Despite her determination, Coco still had worries as she headed to the venue.
"I was fine when I was leaving the house,' she explains. 'But as soon as I got off the bus to go to the place, I started feeling anxious. I felt sick and started sweating."
As the group settled down and started to sing, however, Coco felt herself become more grounded in the moment, and to come out of her own thoughts. Afterwards, the mums chatted, and began to share their experiences.
"It Felt Like Going To Meet The Family"
As the weeks went on, Coco formed a bond with the other mothers in the group. Meanwhile Eliyah, an 'energy bunny' who rarely sits still, was soothed by the music, and usually ended up falling asleep, much to her mum's surprise!
Now the programme is over, we asked if Coco still connects with the group.
"We just met up yesterday!" she replies. "I organised a park day, because I had missed them. I said we should come together to do some singing, and just catch-up. Funnily enough we ended up talking about anxiety. It felt like going to meet the family."
I Would Encourage Other Mothers to Go Along
We talk about Coco's mental health now, and how far she has come since the programme. It wasn't just the singing, she explains, but interacting with other mums, and hearing their stories, which helped, making her feel less alone. And there were benefits for her relationship with Eliyah too.
"It helped me interact with her a lot more through music, through singing. I would sing the songs at home and realise she recognised them! That was awesome." Alongside this, Coco's confidence in herself as a mum has grown. "I started to see that my relationship with her – what I'm doing for her – it's enough," she says. "I am enough."
"What's the worst thing that can happen?"
We finished off our chat to Coco with one final question: would you recommend the programme to other mums? To which she responded with an enthusiastic, "Absolutely." Her advice to those who were hesitant was to ask yourself, "why not? If you're someone who suffers with anxiety, you're going to think the worst things. The worst thing that can happen is you might feel anxious. But you can just walk away."
"You will realise how helpful it is," she goes on to say. "In terms of learning from other mothers. You will feel better from it. It's like if you go to the gym, and you have a tough session, but you feel great at the end. You get that boost of happiness and confidence. That's what Breathe Melodies for Mums brings."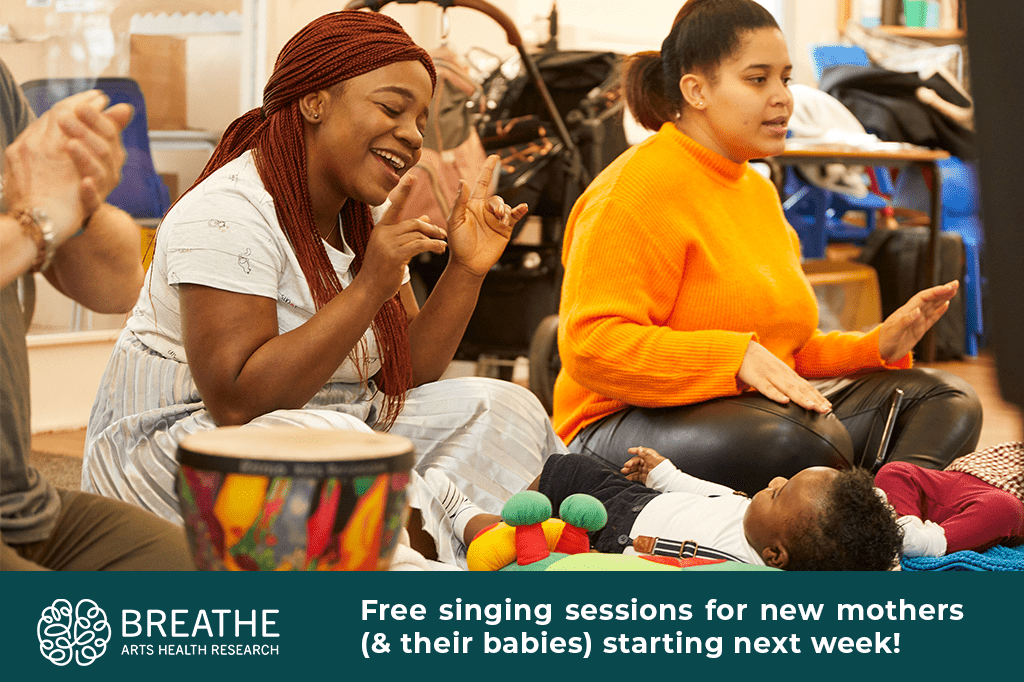 Register your interest in Melodies For Mums today
If you feel that you may be experiencing anxiety as a new parent, we recommend seeking help from your GP, Midwife or Health Visitor or you can talk to the Samaritans (116 123) where you can discuss how you're feeling in confidence.
Want to get out and about, have fun with your baby or toddler, and meet other parents?
Search Happity to find everything that's happening for the under-5's in your local area – from music and singing classes, to messy play, arts and crafts, baby massage, gymnastics and more. Simply enter your postcode and child's age to search, and then book your spot in a few taps. Enjoy dedicated fun time with your little one, watch their skills develop, and make friends at the same time. Mums, dads, grandparents and carers will all find something to love!
If you found this post useful, you may also like:
What does Anxiety look like as a new parent?
Manage Your Anxiety – 5 Top Tips To Help You In The Moment