SETS AND REPS MUMS - HATFIELD
Postnatal strength and conditioning class for mums who can bring babies/children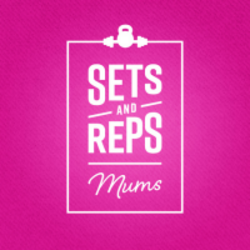 Tuesdays 10:00–10:45
NEXT CLASS: 05 Dec 2023
Fixed course dates
Antenatal/Postnatal/Parent
Contact provider
miles from
NB: This event MUST be booked in advance. No drop-ins.
Description
A postnatal class that lays the groundwork of recovery, rehab and
gradual strengthening, paying attention to areas that require a little bit more love post pregnancy and birth, progressing with building strength physically and mentally. Get prepared to challenge yourself and enjoy it!
Bring your little one, enjoy a hot drink, a healthy snack and a good mum afterward.
This class is in The Penn Clinic, an amazing Osteopath clinic that houses Female Health Practitioners so you can book in a MUMMY MOT with them and then work on your rehab exercises with me in the class!
Booking info & prices
Prices
Siblings & Discounts
Block of 6: £54.00
Single Session: £10.00
Booking info & prices
Prices
Siblings & Discounts
Block of 6: £54.00
Single Session: £10.00
Upcoming dates
Sun Mon Tues Wed Thu Fri Sat
1 2 3 4 5 6 7 8 9 10 11 12 13 14 15 16 17 18 19 20 21 22 23 24 25 26 27 28 29 30 31