Our resident Clinical Psychologist, Dr Zara Rahemtulla, has some advice on how to support our kids during Covid-19.
Hi everyone,
As we approach mid-way of the Easter holidays I thought it might be a good time to share some of what I have been noticing since my last blog post.
It seems like the novelty of Joe Wicks' online exercise class is starting to wear off. The enthusiasm we had for conjuring up fun and creative activities for our children is starting to wane. And we are starting to notice that our children are not as interested in them as they were a few weeks ago…
What do we think is going on, as we are now in week three of official lock down? As wonderful as the huge selection of online classes, social media apps and online chat functions are, there is something about physical contact that I think we are all beginning to yearn for.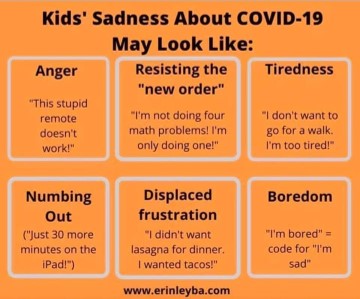 Humans are not meant to live in isolation. We start to become 'skin hungry' as we crave physical connection with others.We need physical, non-virtual relationships to keep us both physically and mentally well. This is because the experience of being in the presence of another, where our senses can be ignited and physical touch can be involved, actually produces feel good hormones in our brains. These feel good hormones (called serotonin and oxytocin) can then protect us from feelings of anxiety and depression, which in turn keeps us physically well too.
Indeed, research shows us that social isolation and loneliness are major risk factors for poor physical health. It leads to lowered immune system functioning and in fact, lonely people have a 50% increased risk of early death – this risk exceeds the risks associated with obesity!
However, I must stress that I am absolutely not saying that we shouldn't be using our online platforms and digital world to support us in our current situations! I want to reiterate that I think online support systems are brilliant and they should be continued to be used, but I wanted to help us understand why some people might not be finding these platforms as fulfilling as they were a few weeks ago (and let's be honest, why Happity – and MummyLinks previously – always focused on in-person meet ups and classes!)
Another important take away message that I want to give this week is that boredom will set in. For both ourselves and our little ones at different points throughout our days/weeks/hours. This is inevitable despite the plethora of Instagram ideas, creative resources and online inspirations that are being helpfully offered to us. We simply cannot set up every day to be full of amazing treasure hunts, fairies and unicorns and beautiful baking delights.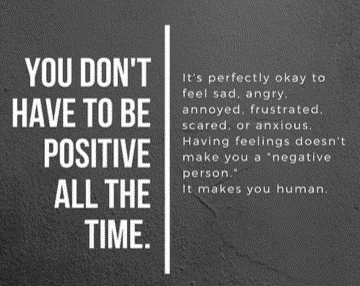 So is the problem that we create an expectation for ourselves and our children that our days will be full of excitement, magic and joy? What if we were to be honest with our children and turn around and say, "it's normal that some days we are going to feel bored together"/"it's disappointing that you can't see your friends today". Or simply, "today feels like a tough day doesn't it?"
Because feeling bored, frustrated and in limbo are real feelings that both our children and we will be feeling at the moment. To be able to acknowledge these feelings and let our children know that they can experience them too, and not feel overwhelmed by them, is going to be key for their emotional development (and your sanity over these coming weeks!)
As our children grow, they will be faced with many life situations and challenging circumstances that they will need to navigate. Of course, we hope they never have to endure something like Covid-19 again, but there will certainly be other scenarios where life won't do what they expect and they will feel disappointed, frustrated, confused or annoyed at times. Getting told off by their teacher, losing a pet, feeling unsure about their subject choices, not getting the job they wanted – these are all examples of when they may experience uncomfortable or difficult feelings that they will need to manage and tolerate.
So what if we could help them out with this now, giving them a head start for their future? If we can help our children to understand that these feelings are expected and normal now, we will be putting them in good stead for the rest of their evolving and ever-changing lives.
As we all enter this Easter weekend in ways we would never expect, have a 'go' at lowering your child's and your own expectations. You might be pleasantly surprised!
If you would like more help with regards to supporting anxious children we will be hosting a live webinar by parenting expert and acclaimed author Alicia Drummond on Thursday 16 April at 7:30pm. You can find more info, and book here.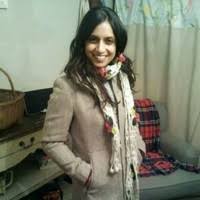 Dr Zara Rahemtulla Clinical Psychologist – Specialist in parent-child mental health