If you've got a baby or toddler with eczema – have you ever thought about what toys are best for them? It might not have crossed your mind. But some toys are better for babies with eczema than others.
What is eczema?
Eczema is a dry itchy skin condition which occurs in about 20% of babies and young children. It has been shown to run in families. So your baby is more likely to have eczema if you or your partner have had it.
Eczema usually appears before your baby turns 1 years old. Half of sufferers develop it before they are even 6 months old. Luckily most children grow out of eczema by the time they are 5 years old
Eczema can be triggered by many things including soaps and soap powder, clothes made from man-made fabrics, food allergies and environmental allergens such as pets or household dust.
What toys are the best to give to your child with eczema?
Toys can be both a help and a hindrance in children with eczema. Some toys can contain irritants in the paint or the chemicals used in their manufacture. Zinc is a particular irritant which can occur in paint or metal coating.
Soft toys are a particular problem for eczema sufferers. Many soft toys are made from man-made fibre which can be scratchy and could make your child hot and itchy if cuddled at night.
For children with eczema its best to look for soft toys made from organic cotton or bamboo. It's best to avoid ones with rough seams or long threads. It's best to choose an organic cotton baby comforter as they are softer and very easy to wash.
If you buy a couple then you can alternate them to ensure that your baby always has a clean one available. Before giving the new one to your baby wear it next to your skin for a couple of hours so that it smells of you rather than soap powder.
How you can make cuddly toys safer for babies with eczema
Soft toys can also harbour dust mites which are a known trigger for eczema. You can avoid this by having a weekly or monthly cleaning routine. It's a good idea to run a hoover over soft toys on a regular basis but good soft toys can be machine washed. Just put them in the washing machine at a low temperature. We also recommend that you put them in a pillow case first. To ensure the toys are kept clean you can alternate washing them with putting them in a bag in the freezer for 24 hours. This will ensure the dust mites are kept at bay.
On the other hand toys can be a great distraction for babies and kids with eczema. It's very difficult to stop a child scratching, and saying "Don't scratch". Usually just draws attention to the itch, but unfortunately it means that itching can become an ingrained habit.
Distraction has been shown to be a valuable resource in stopping the scratching.
For babies, special toys such as baby comforters, can be used during nappy changes to help keep little hands busy while you are cleaning and changing them.
What about bath toys?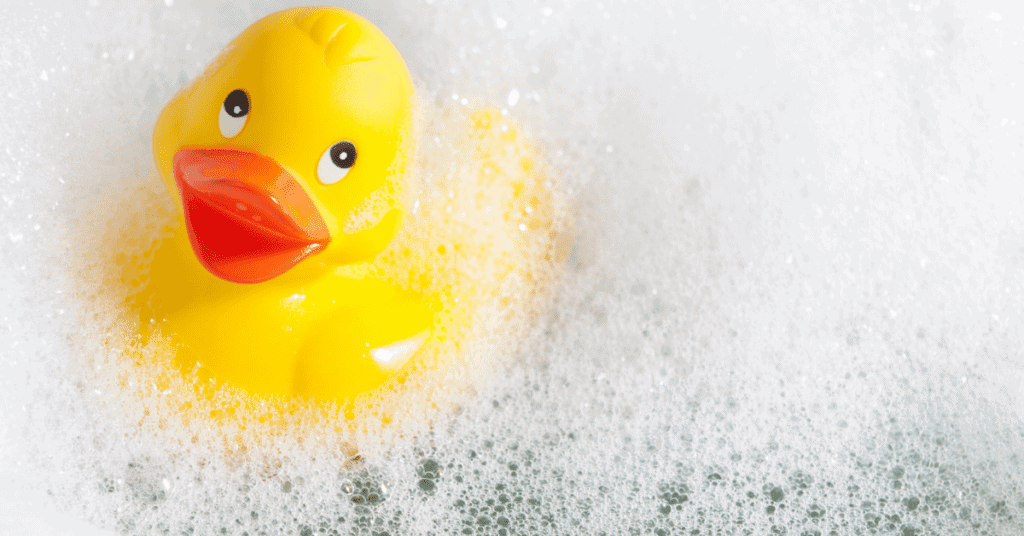 For toddlers, bath toys can keep hands busy when they are distracted or watching tv. If you keep a bucket of natural rubber toys and other sensory based toys near to them while they watch tv or listen to a story at bedtime then it lessens the chance that they will scratch their skin.
Natural rubber toys are particularly good for this as they can go in to mouths with no problem and they can be squeezed and thumped with no damage to child or toy.
Best Toys for eczema sufferers
Best Years Ltd are a small, ethical toy company with a special interest in organic, fair trade and sensory toys. All our soft toys and organic baby comforters are suitable from birth and machine washable making them perfect for eczema sufferers.
If you're baby or toddler is teething we've got some top tips to help.
And if you need some play ideas or activities to get you through the day we've got a whole A-Z of amazing ideas for you.
Disclaimer: Best Years have paid a small fee towards the hosting of this blog.