As you know, Happity is all about helping parents to beat loneliness, in a way that supports mental health. Our resident Clinical Psychologist, Dr Zara Rahemtulla, has some advice on how to keep mentally well during Covid-19.
Hello everyone,
As we re-adjust, I wanted to try and offer some thoughts on how to keep calm and carry on, despite the fact that we are faced with the restrictions and worries of Covid-19. 
This will be our first weekend in official lock down and we can't deny that it's going to feel difficult, frustrating and even painful at times, as we won't be able to see some of our loved ones, have a coffee and catch up with friends or just take the kids out to a soft play or playground so we can get some respite from our four walls.
It goes without saying that these are strange times and as parents, we are going to be faced with so much uncertainty. Uncertainty breeds worry, anxiety and feeling overwhelmed. And feeling overwhelmed triggers us to sometimes get short tempered, agitated and/or angry and in this case, probably with those around us (i.e. our kids, our partners).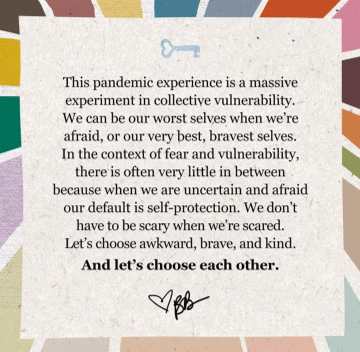 So we need to keep two things in mind. We need to make sure we look after ourselves as parents, and then of course, our children. In that order. It's the same as being on an airplane – we are told to first put on our own oxygen mask and help ourselves before we help others. It sounds cliched, but if we think about it, we are no use to anyone if we cannot first breathe ourselves.
So find a way to keep breathing and schedule it into your day. Whether it's having a bath once they've gone to bed, catching up with a friend on the phone, putting your feet up with a glass of something, exercising, reading a chapter of your book. I speak from experience when I say I know how hard it is to make time for oneself! But that pile of washing really can wait while you give yourself some time to recharge.
The next step is to remember that caring for our children is not about creating amazing, super duper, Instagram-worthy activities. Nor is it about entertaining them every second of the day. Neither of these are possible and if you set yourself up to think they are, then this will just feed into feeling overwhelmed. Caring for our children is connecting with our children. It's laughing with them when something is funny in a book or on TV, it's watching them as they delight in smearing yogurt all over their face (and then running quickly to clean it up!), it's holding them when they feel sad and it's letting them throw themselves on the floor and be angry because they don't know what else to do. It's being with rather than doing with that shows care and creates connection.
Caring for our children is also about how we reconnect with our children. When you feel overwhelmed, angry, tired or fed up over the coming weeks and you accidentally lose your temper, remember to repair things after. This means going back to your child (or even your partner) once you've calmed down and saying something like, "I'm sorry I shouted at you earlier, I shouldn't have. Mummy/I was feeling angry. I am feeling better now, and I love you".
Letting our guard down and showing our vulnerability to ourselves and our children is the key way to keeping calm during covid-19 (and through life in general!) It allows us to process our feelings so we are likely to feel less overwhelmed, and it teaches our children how to share and understand their feelings, which means they are less likely to become upset really quickly and have tantrums (this can only be a good thing!)
Psychological research shows us that 1/3 of parent-child interactions will "go wrong" and that's okay. The important part is how we repair them. Remind yourself of this fact every day as you make time in your day to adjust your oxygen mask in this turbulent and uncertain time.
Dr Zara Rahemtulla Clinical Psychologist – Specialist in parent-child mental health
If you are looking for online activities to do with your kids during these difficult times, please have a look at our other blogs, or head to happity.co.uk to find and book an online class. Our online classes are fully interactive so they are beneficial for children and parents alike – with encouragement and support. This can make a huge difference to you and your child's mental health.
For more support on mental wellness please head to our Mental Wellness Page.