…and why we need to stop pretending it is!
Self care for mums is NOT going to the shops alone, it's NOT having a shower without the kids being an audience, it's NOT cleaning the house without the kids around. All these things are NOT self care and we all need to stop pretending they are.
The viral meme that made mums stop in their tracks
Recently we posted this infographic on our social media, which had a huge response: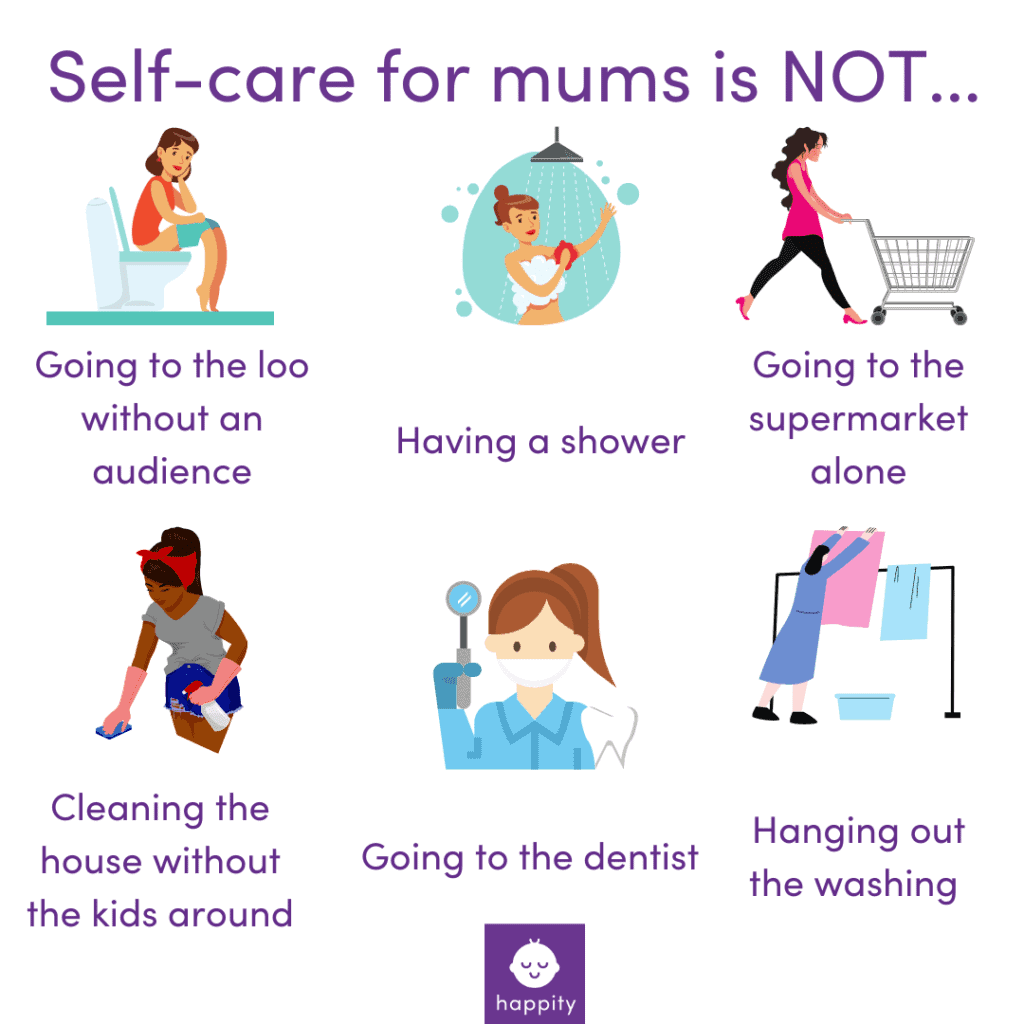 It really hit a nerve. And had hundreds of likes and shares. Some of the responses from mums included:
'Agreed although going to the loo without an audience does feel like a luxury sometimes!!'
'I'm so guilty of most of these being my time to me'
'I even said to my husband the other day when I got back from a rather unpleasant dentist appt that it was a bit like going for a spa day as I got to lie down and someone touched my face'
Self care – pre-kids
Before you had a baby if your friend asked you what you'd done to take a little bit of time out for you to recharge your batteries there's NO chance you'd have said: 'I went to Tescos last night. It was really relaxing and really energised me'. So why do we feel like any mundane everyday task we get to do without our kids is self care?
What IS self care?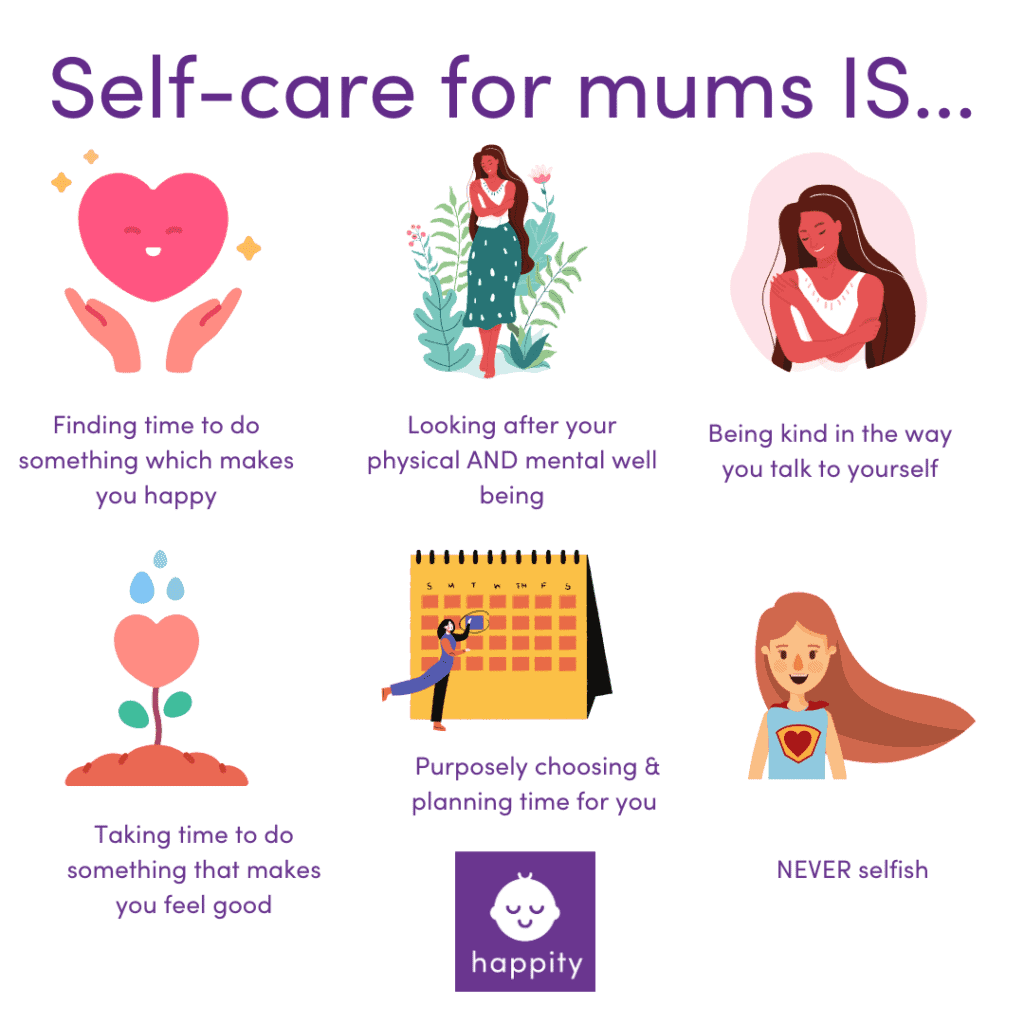 Put simply, self care is choosing and making the time to do little things for you that recharge your batteries and re-energise you. It's finding the time to do things that make you happy; things that boost your physical and mental well being; taking time to do things that make you feel good.
Doing the weekly food shop or cleaning the kitchen when your kids are not around do not fit into this description of self care. It might be easier to do these kinds of errands or chores without a child hanging off your ankle but they don't make you feel like you've taken a little time for you.
You wouldn't let your phone battery run low
Once we become mums we put so much (all?) of our energy into looking after our child and keeping the household running and our own needs can all too easily be put to the back of the queue. Life's busy. There's always something that demands your attention and your time. And you can feel guilty for making time for something that seems a bit self indulgent – such as reading a book, going for a walk or carving out time to paint or craft.
But if you always put your needs last and neglect making time for self care then you can become frazzled and worn out and low on batteries. And that's not good for you OR your children. It's an overused phrase but a happy mum – happy baby is so very true.
The more you take time for self care the better you'll feel and the better mum you'll be.
Mamas, make that time for you!
Drop the mum guilt and make time for self care. Each day and each week. There are lots of small ways you can build it into your busy life. It's just about making it a priority.
Watch our video all about self care
Recently we had a brilliant Facebook Live Happity Expert Talk all about self care and why it is so important for mums. With Kim Golson from @mylifeafterbirth. You can still watch it back in our Facebook group for mums. Not a member? We'd love you to join.
If you have a clingy baby or toddler it can feel harder still to make time for self care. Here are some top tips to help.